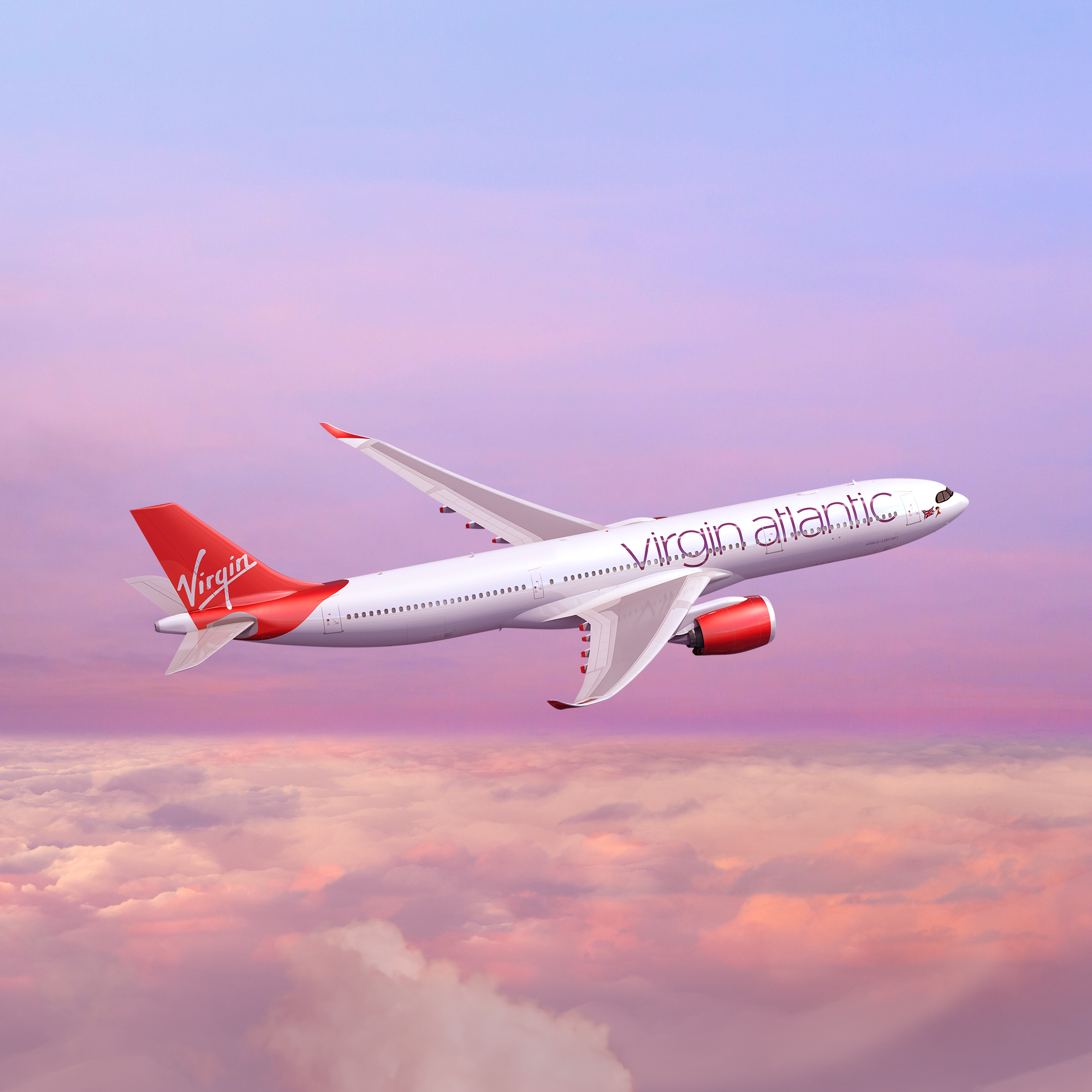 Press
flydocs and Virgin Atlantic Airways renew their exclusive partnership for five years
flydocs, the leading asset management solution provider for the aviation industry, today announced a five-year extended agreement with its longest-standing partner, Virgin Atlantic Airways. Under the renewed agreement, flydocs will continue to provide the premium British airline known for its innovation and personalised customer experiences, with digital records management and technical services for its 37 aircraft fleet.
In addition to supporting the software and technical services, flydocs will also assist Virgin Atlantic Airways with its migration from Ultramain to TRAX as their M&E system to support a fully digital and paperless process.
Commenting on the enriched partnership, John Bowell, Chief Commercial Officer at flydocs said;
"Being an early adopter of our digital records management and our first software client, it's been a fabulous journey collaborating with Virgin Atlantic Airways since 2011, right from the removal of the Airbus A340-300 to supporting them with a new digital fleet of the Airbus A350 and A330neo. Customers are our key drivers as they add value to our offerings which is vital for our long-term success. With our personalised approach to help grow their software plans, we transform data into meaningful industry-standard formats to reduce time and cost in managing aircraft technical records. We take immense pride in being chosen as their asset solution partner of choice, as we continue to work together with Virgin Atlantic Airways to significantly meet the growing demands of the aviation sector. As we enter the next phase of our collaboration, we stand committed to delivering the highest levels of technical proficiency while maintaining superior quality standards."
Lee Butterfield, Head of New Aircraft Programmes and Aircraft Asset Management, at Virgin Atlantic Airways said;
"We continually introduce game-changing innovations into the aviation industry right from digitally transforming our airline to looking at technology from the customer's perspective, we're committed to delivering personalised experiences for our customers and always aim to consistently deliver innovative solutions for them. flydocs has been providing the most comprehensive solution to us with their pioneering approach to managing our maintenance record and aircraft transitions. This partnership will enable us to consistently generate significant efficiencies for Virgin Atlantic Airways."
– ENDS –
About flydocs
flydocs is an asset management solution provider with the aviation industry's most comprehensive solution for creating value out of aircraft maintenance data. We offer the tools and expertise that allow all industry stakeholders to drive sustainable innovation to help build the future of the commercial aviation asset lifecycle.
Recognised as a global leader in digital records management, flydocs was founded in 2007 and is 100% owned by Lufthansa Technik. With over 300 employees in multiple locations spread across the globe, flydocs is trusted by over 75 airlines, lessors, and MROs to deliver measurable long-term operational and cost efficiencies.
For more information please contact:
flydocs
Kshitija Sharma
Lead – Corporate Communication
Email: [email protected]
Telephone: +91 704 331 7171
About Virgin Atlantic Airways
Virgin Atlantic Airways was founded by entrepreneur Sir Richard Branson in 1984, with innovation and amazing customer service at its core. In 2021, Virgin Atlantic Airways was voted Britain's only Global Five Star Airline by APEX for the fifth year running in the Official Airline Ratings. Headquartered in London, it employs 6,500 people worldwide, flying customers to 27 destinations across four continents. Alongside shareholder and Joint Venture partner Delta Air Lines, Virgin Atlantic Airways operates a leading transatlantic network, with onward connections to over 200 cities around the world. On 3 February 2020, Air France-KLM, Delta Air Lines, and Virgin Atlantic Airways launched an expanded Joint Venture, offering a comprehensive route network, convenient flight schedules, competitive fares, and reciprocal frequent flyer benefits, including the ability to earn and redeem miles across all carriers.
Sustainability remains central to Virgin Atlantic Airways, having taken an industry leadership position through its long-standing support for SAF commercialisation and fleet transformation programme. Since September 2019, the airline has welcomed nine new Airbus A350-1000 aircraft with a further three on an open order. By the end of 2022, the airline will also be in receipt of three brand new A330-900 neo's. By the end of 2022, the average fleet age will be just over six years, driving a fuel efficiency (CO2 /RTK) improvement of 30% compared to 2007.