Press
flydocs appoints Jennifer Ioannidou as Chief Product Officer
flydocs, the leading digital records and asset management solution provider for the aviation industry is pleased to announce the appointment of Jennifer Ioannidou as Chief Product Officer. A passionate product professional, Jennifer joins flydocs with an exceptional background in developing targeted product portfolio strategies and creating user-friendly digital solutions for customers.
In the role of Chief Product Officer, and as a member of the flydocs Leadership team, Jennifer will own and oversee the product strategy, and drive business growth and solutions to strengthen customer satisfaction. She will also be responsible for collaboratively delivering an effective customer experience journey to meet the growing needs of flydocs' global customers.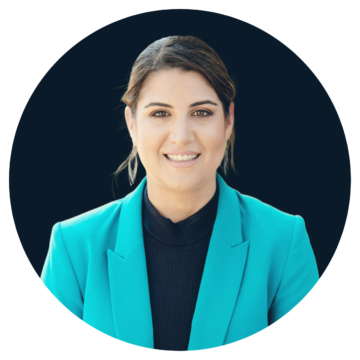 Commenting on the appointment, André Fischer, CEO, flydocs said;
We're excited to welcome Jennifer at flydocs. She joins us at an exciting time as we advance with our product diversification and differentiation strategy. Jennifer's expertise in bringing new innovative products to the market and her focus on employing emerging technologies to improve customer experience will accelerate our business growth to meet our organisational target. With her diverse experience in product management, and strategic leadership, and with her remarkable background in developing successful product and service portfolios, we're confident to build a robust product roadmap for flydocs to drive our industry's digital transformation.
Commenting on her appointment, Jennifer Ioannidou said;
I am incredibly excited to join flydocs during this next pivotal stage of its journey and to further grow its industry-leading product offering. I am passionate about developing strategic solutions that solve user pain points and enable customers to achieve their commercial goals through digitisation. I am looking forward to working with the fantastic team here at flydocs to help drive the next phase of growth. Collaboration is key for a business to excel, and together, I know we will continue to deliver exceptional digital solutions for customers.
Jennifer is working on a Ph.D. in Music and Creative Industry Development and holds an MA in Business and Creativity from Newcastle University as well as numerous certifications in product and project management, coaching and leadership.
– ENDS –
About flydocs
flydocs is an asset management solution provider with the aviation industry's most comprehensive solution for creating value out of aircraft maintenance data. We offer the tools and expertise that allow all industry stakeholders to drive sustainable innovation to help build the future of the commercial aviation asset lifecycle.
Recognised as a global leader in digital records management, flydocs was founded in 2007 and is 100% owned by Lufthansa Technik. With over 300 employees in multiple locations spread across the globe, flydocs is trusted by over 75 airlines, lessors, and MROs to deliver measurable long-term operational and cost efficiencies.
For more information please contact:
flydocs
Kshitija Sharma
Lead – Corporate Communication
Email: [email protected]
Telephone: +91 704 331 7171