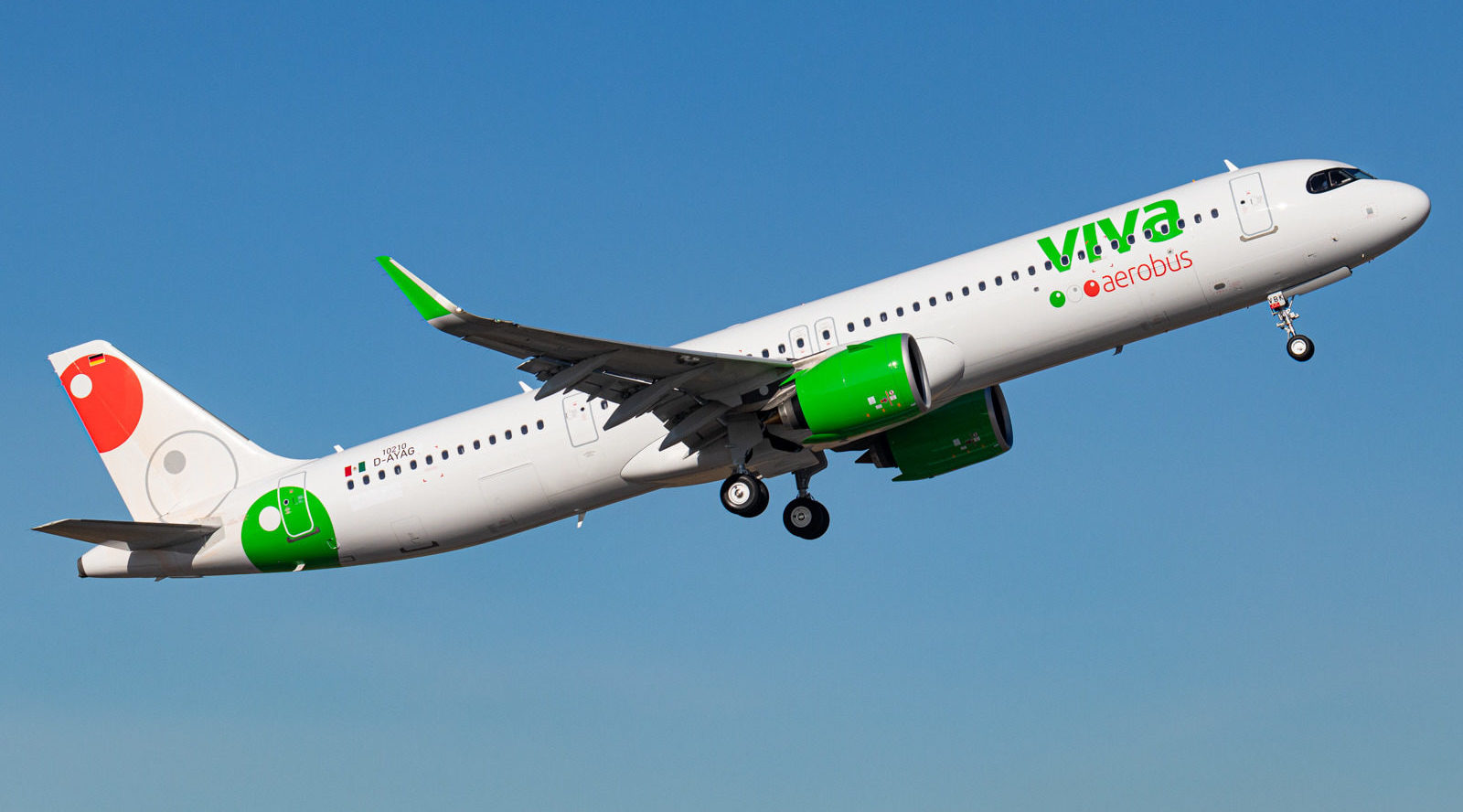 News
Viva Aerobus to Digitise Aircraft Records with flydocs
Staffordshire UK – 14 April 2021
Viva Aerobus, Mexico´s ultra-low-cost carrier, recently signed a deal with flydocs to digitise maintenance records for its fleet of 47 aircraft.
Through the three-year agreement, Viva Aerobus is expected to benefit from full digital aircraft compliance on-demand by taking advantage of the flydocs® platform's enhanced integration with leading M&E software AMOS.
Last year we committed to becoming the greenest airline in Mexico as sustainability is at the heart of our operational strategy. Our partnership with flydocs will undoubtedly add value and strengthen those efforts by allowing us to utilise digital technology to drive a paperless approach to our maintenance records. As the first airline in the Americas to resume 100% of its operational capacity in such a challenging climate, we are optimistic that the team at flydocs and the platform's unique integration with AMOS will help us maintain our resilience and adaptability as we continue to propel Mexico's air travel industry in a safe and responsible way.
Francisco Morgado Morfín, Engineering & Maintenance VP at Viva Aerobus
"We are very delighted and proud to have our very first client in Central America which is a huge milestone for us. This is just another example of how our industry is experiencing a real mindset shift when we consider the increased rate of technology adoption. Viva Aerobus have always stood out as a champion for digital innovation which is also sustainable, so our partnership felt very natural with our aligned ambitions. We strongly believe that the solutions we are providing for Viva and soon the region at large will last long beyond the pandemic, resulting in improved efficiency, better communication, and transparent data. This is an exciting start to what I'm sure will be a long and rewarding collaboration with the team at Viva Aerobus."

John Bowell, Director of Commercial & Marketing at flydocs
About Viva Aerobus
Viva Aerobus is the airline from Grupo IAMSA. Grupo IAMSA, led by Roberto Alcantara, is the leading bus transportation holding company in Mexico, operating 28 different bus companies, over 10,000 buses, in 25 states in Mexico and transporting more than 300 million passengers per year (buses and airplanes). In addition, it stands out as the only company of multimodal transport in the country thanks to its fleet of buses, airplanes and the operation of railways stations.
Since Viva Aerobus started operations in November 2006, it has maintained its core low cost values created from the outset by its shareholders. It has delivered consistent and strong results since birth and has achieved a solid set of financial results, overcoming the H1N1 crisis. In 2019, our most recent fiscal year; Viva achieved outstanding financial performance within the aviation industry in Mexico.
Viva Aerobus has an enviable track record within Mexico for low cost, reliable and profitable operations that exceed passenger expectations. Viva Aerobus efficiently operates a fleet of 44 Airbus A320 family aircraft. Achieving lower unit costs than operators with bigger quantities of aircraft. It has developed new routes with its ultra-low-cost model becoming accepted as an alternative to legacy airlines and bus travel.
Following a comprehensive New Fleet Evaluation Project, the Grupo Viva Aerobus has approved the acquisition of 80 A320 and A321 (15 Classic Engine Option, 24 New Engine Option A320s and 41 New Engine Option A321s) aircrafts with deliveries expected from May 2015 through to 2025 and a purchase agreement has been concluded with Airbus and Pratt and Whitney. In 2018 Viva Aerobus added 25 A321neo's to its order. Also, Viva converted 16 A320 NEO aircraft into A321 NEO aircraft from its original order of 40 A320 NEO. With this, the total order of A320 family aircraft increased to 65 aircraft, being 41 of them A321 NEO.
About flydocs
flydocs is an asset management solution provider with the aviation industry's most comprehensive solution for creating value out of aircraft maintenance data. We offer the tools and expertise that allow all industry stakeholders to drive sustainable innovation to help build the future of the commercial aviation asset lifecycle.
Recognised as a global leader in digital records management, we were founded in 2007 and are 100% owned by Lufthansa Technik. With over 280 employees in multiple locations spread across the globe, we are trusted by over 75 airlines, lessors and MROs to deliver measurable long-term operational and cost efficiencies.
For more information please contact:
flydocs
Nomsa Sibanda
Marketing Manager
flydocs
Email: [email protected]
Telephone: +44 (0) 1827 289 186