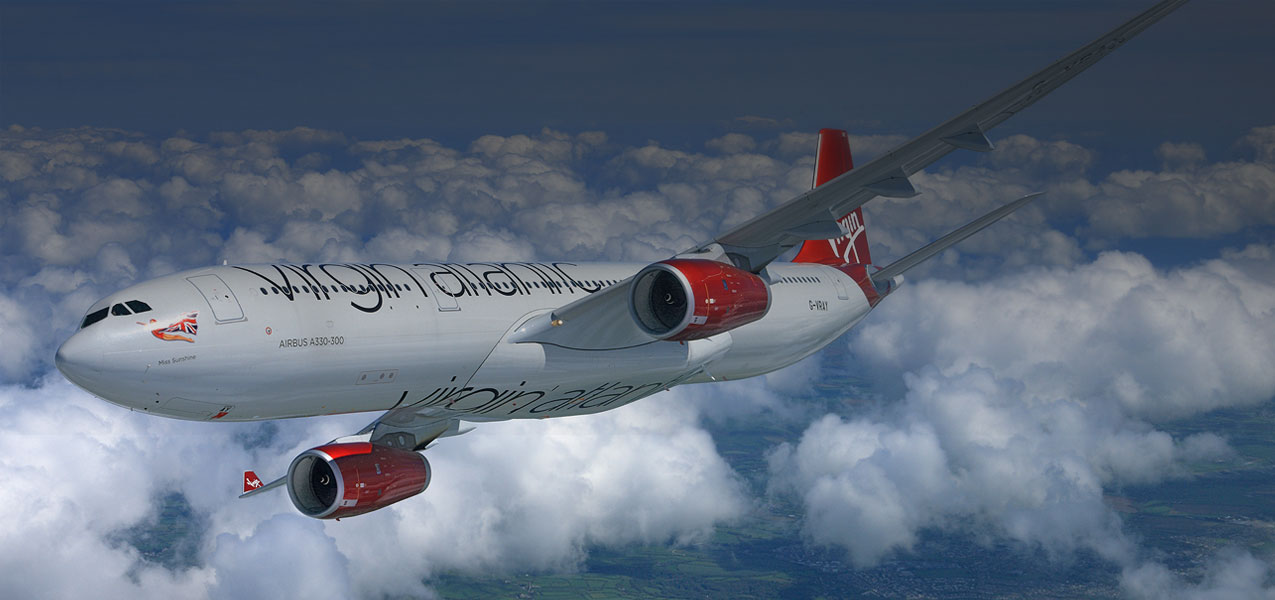 News
Virgin Atlantic continues journey with flydocs
flydocs has been awarded a new five-year contract by Virgin Atlantic to continue to provide its pioneering aircraft data and records management software and provide technical services to manage all lease returns for 29 aircraft through to 2021.
Virgin Atlantic was flydocs' first customer back in 2010. Initially used by just 70 employees, the software has since been deployed across 10 departments with 1,500 users worldwide and is instrumental to Virgin's entire operation at a document level, from Storekeeping globally to Aircraft Asset Management operations.
Chris Davey, Head of Aircraft Asset Management at Virgin Atlantic commented:
"flydocs has helped revolutionise the way we work over the last 5 years. Previously lease returns were very challenging for us. Since working with flydocs, we've successfully returned over 10 aircraft on time or early.

We're also now just much more efficient. flydocs has enabled us to dramatically reduce the time it takes for staff to process documents and we have data entry at source round the globe. Enabling self-service across the business has also significantly reduced the workload and pressures on the technical records department."
flydocs' CEO, Adrian Ryan commented:
"The early award of this new long term contract is testament to the improved outcomes and service the team has delivered to Virgin Atlantic. It also reinforces the capabilities of the flydocs platform – we have continued to heavily invest in and develop the product over the last 5 years and believe it is still by far the most advanced in the market. We have a great working relationship with Virgin Atlantic and are looking forward to working with them to help further evolve their business."
Virgin Atlantic has just had the authority to start issuing completely digital documentation, electronically signed within flydocs, within the business. This will drive further efficiencies into their processes by cutting out the need to print, sign and send documents. Whilst providing a full audit trail, it also means documents are instantly shared, available and usable all over the world.
The flydocs platform also provides highly integrated compliance builds and repair mapping, with a focus ahead on mobile management at source.
---
About Virgin Atlantic
From its first leased jumbo in 1984 to the UK's second largest long haul airline, Virgin Atlantic has come a long way. It now has a fleet of 40 aircraft serving over 30 destinations and over 9,000 employees.
About flydocs
flydocs is the world's most advanced aircraft data and records management platform. The flydocs Big Data solution is utilised by airlines and lessors worldwide to efficiently manage assets, data and records in real time to transition assets at sale or end of lease on-time in a fully paperless way.
The flydocs system is underpinned by an aggressive software development programme which has new modules available for customers including Project Management, flysign Digital Sign-off [with electronic workflows], Authorisations & Training Records Management and the flydocs integrated electronic documentation and authoring system.
flydocs provides aircraft records management software, related outsourcing solutions and technical aviation services. It is a privately owned, has 250 employees and is headquartered in Tamworth, Staffordshire, UK, with offices in India, Philippines, China and the US.
Contact and more information:
Jen Adams
flydocs
+44 782 777 8719
[email protected]
www.flydocs.aero