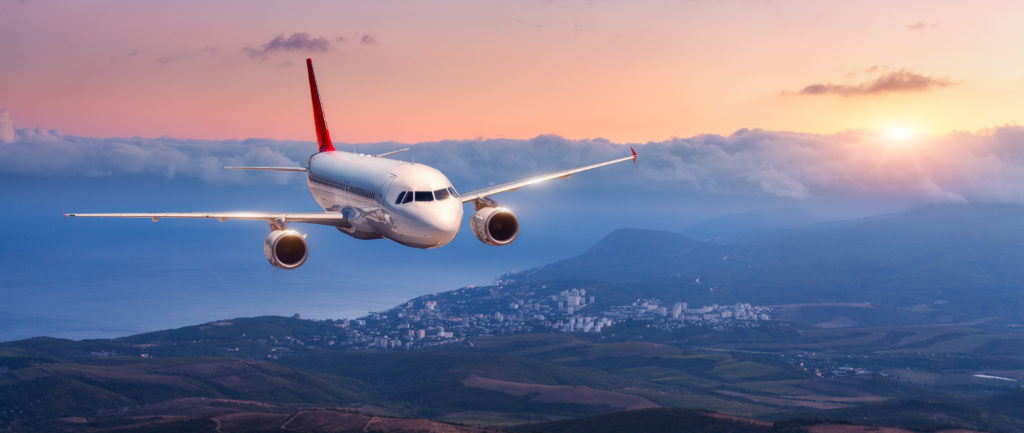 News
Transparent communications are the key to success
Transparent communications are the key to successful aircraft transitions
Regional Technical Director, Mark Bunting, explains why flydocs is the ultimate Project Management tool for enabling a seamless transition
Increased safety compliance standards across the aviation industry have resulted in more pressure than ever before to streamline transitions. Operators and lessors alike are focussed on aircraft maintenance and record-keeping, with the emphasis for new operators on proving that regulatory requirements and contractual conditions are met. Many lease returns are late – but often this is not the result of the aircraft itself being non-compliant with the lease or purchase agreement. Instead, it is because of inadequate project management and confused, delayed communication.
The pressure to prove compliance can result in hurried, insufficient planning which in turn results in expensive knee-jerk reactions in the hope of avoiding costly delays and penalties. To ensure smooth transitions, increasing numbers of operators and lessors are turning to flydocs as their project management solution.
During the End of Lease or Second-Hand Aircraft acquisition many factors play a part of the overall project process, with numerous activities being performed at the same time. As the aircraft and records increase in complexity, so do the number of stakeholders and team members involved in an aircraft transition. From aircraft engineers to senior management, it is vital that those involved in the project have full visibility and a clear understanding of its status at all times – from conception to completion – without micro managing and wasting valuable time. It is important to let the team members work on the project and enable the macro view of the project to roll up to a management view.
flydocs allows for more efficient, transparent communication and successful project management throughout the return process, ultimately allowing all stakeholders to enjoy seamless, on-time transitions and avoid late penalties.
How can flydocs reduce costs, save time and help to ensure a smooth transition project?
Centralised Communications
The flydocs platform centralises the storage and review of records. During a transition project, all queries are raised and shared within flydocs, directly linked to the associated documentation. Centralising communications within the platform means that technical communication is linked directly to the documentation itself and items can be reviewed, resolved and closed in real time rather than waiting for them to be collated and shared offline.
This is a far cry from storing and searching for documents and post-it notes in hard copy ring binders or unwieldy 100+ page PDFs, with online spreadsheets referring to documents elsewhere. The time spent trawling through documentation in overfull mailboxes and extensive email chains is cut out completely, meaning teams can concentrate on resolving technical issues and managing the project effectively.
A Single Source of Truth
Storing records and working within the cloud-based flydocs platform means that all team members have access to a single source of truth in real time – from the operator to the lessor, then on to the final customer. flydocs also allows users to add and update comments, add documents and reassign or classify records for further review.
As this is all contained within the flydocs platform, it means that all team members can have the same visibility of comments and updates. All data is shared equally and transparently, eradicating the possibility of viewing and working with out of date data and reducing the possibility of miscommunication which can cause costly delays in the process, even ultimately leading to penalties if deadlines are missed. Furthermore, it builds trust in a team, who often has different levels of experience and knowledge around the technical records of the aircraft.
Enabling Virtual International Teams
The growth in personnel required for the successful completion of a transition project has resulted in teams that are often dispersed widely, geographically. Rather than requiring expensive travel and accommodation expenses in order to mobilise a team to the location of the aircraft and the physical records, the flydocs platform allows for the team to be based offsite, across multiple home and office locations and time-zones, without compromising on communication.
Using flydocs, teams can connect instantly in real time to discuss, review and resolve findings in the centralised platform. This streamlined method of communication means that wasted time and money is minimised, and projects can rely on cost-effective, collaborative teamwork, even when those teams are made up of specialists located world-wide.
Project Management Overview
The Project Management Module gives flydocs users real-time access to the status of a project. The Project Management Overview Report details project tasks, timelines, progress and priorities in an easy-to-view Gantt chart and gives an instant real-time snapshot of the status of the project. Users can export the report to share offline with managers and third-parties, who may not be regular users of the flydocs platform.
The Project Management module also allows users to view a list of priority items and to drill down as required to view specific queries – even so far as to see how long the query has been open.
Utilising this functionality for regular high-level status review allows Project Managers to focus on key issues, to prioritise more effectively, and to ensure high-priority tasks are completed on time.
By utilising just a few of the functions within the flydocs platform, users can enjoy cost- and time-savings and ensure onward operators can safely and quickly begin operations. Using a robust project management, communications and reporting platform ultimately eases the complexity of a lease return project allowing all stakeholders to work towards a seamless transition of aircraft records.