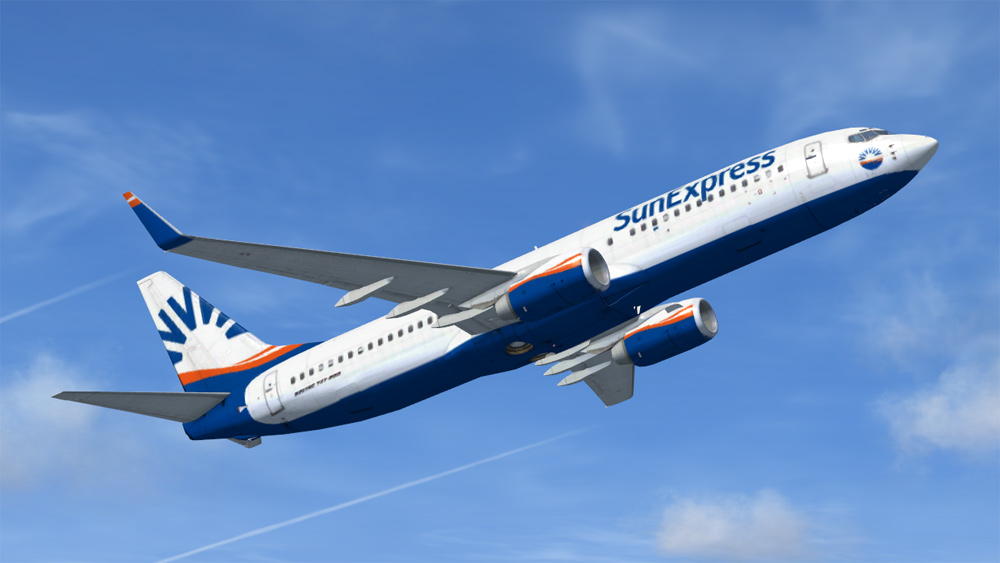 News
SunExpress chooses flydocs
SunExpress has selected flydocs as its new aircraft records management platform and entered into a long term deal with the company.
SunExpress has a predominantly Boeing fleet and recently placed orders for 60 aircraft from Boeing, including 50 firm orders and 10 options. The firm order includes 25 Boeing 737-800 and 25 Boeing 737-8 MAX between 2015 and 2021. Almost 50% of the current fleet will be swapped out over the coming years to make way for these new aircraft.   Therefore, SunExpress required a more advanced system to manage the huge volume of associated work to ensure the successful on-time redelivery of the current Boeing 737-800 aircraft and protect its fleet asset value.
In digitising all of their aircraft records within flydocs, SunExpress will drive significant efficiencies into their current operations. They will benefit from unique advanced flydocs functionality including automated records build, repair mapping and lightning speed search.
Cemil Sayar, Director Technic of SunExpress, commented "We are excited to be moving to a new digital way of working that will transform our current engineering practices and we ensure that we deliver against our ambitious asset transition programme, keeping us and our fleet at the forefront of aviation in Europe."
Adrian Ryan, CEO of flydocs, commented "We are delighted that SunExpress has joined the flydocs digital aircraft records revolution. It really is the only product on the market that will help them achieve their goals take their business into the future."
flydocs has already delivered product training and data migration for the entire SunExpress fleet is now underway. The system went live in September 2016.
About flydocs
flydocs is the world's most advanced aircraft data and records management platform. This Big Data solution is utilised by airlines and lessors worldwide to efficiently manage assets, data and records in real time to transition assets at sale or end of lease on-time in a fully paperless way.
The flydocs system is underpinned by an aggressive software development programme which has new modules available for customers including Project Management, FLYsign Digital Sign-off [with electronic workflows], Authorisations & Training Records Management and the FLYdoc integrated electronic documentation and authoring system.
flydocs provides aircraft records management software, related outsourcing solutions and technical aviation services. It  has 250 employees and is headquartered in Tamworth, Staffordshire, UK, with offices in India, Philippines, China, Chile, Canada, Australia and the US.
About SunExpress
SunExpress was established in Antalya, Turkey in October 1989 as the joint venture of two of the world's leading airlines, Turkish Airlines and Lufthansa. SunExpress, with its subsidiary SunExpress Deutschland based in Frankfurt, Germany operates both scheduled and charter flights and transports approximately nine million passengers per year. SunExpress has a fleet of 71 aircraft and flies to more than 110 destinations in Turkey, Europe, the Red Sea area, the Canary Islands (Spain), Greece, Tunisia, Bulgaria and Oman. With over 3,800 personnel employed at our bases in Antalya (HQ), Izmir, Frankfurt, Istanbul and Ankara, SunExpress' success can be attributed to its new business model consisting of: international tourism, domestic tourism and its wet-lease agreements. SunExpress, which ranked as Turkey's 40th largest company in 2015 and 2016, was chosen as the 3rd Best Leisure Airline in 2015 and 2016 at the SkyTrax World's Best Airline awards, also known as the "Passenger's choice" awards.
Contact and more information:
Jen Adams
flydocs
+44 782 777 8719
www.flydocs.aero