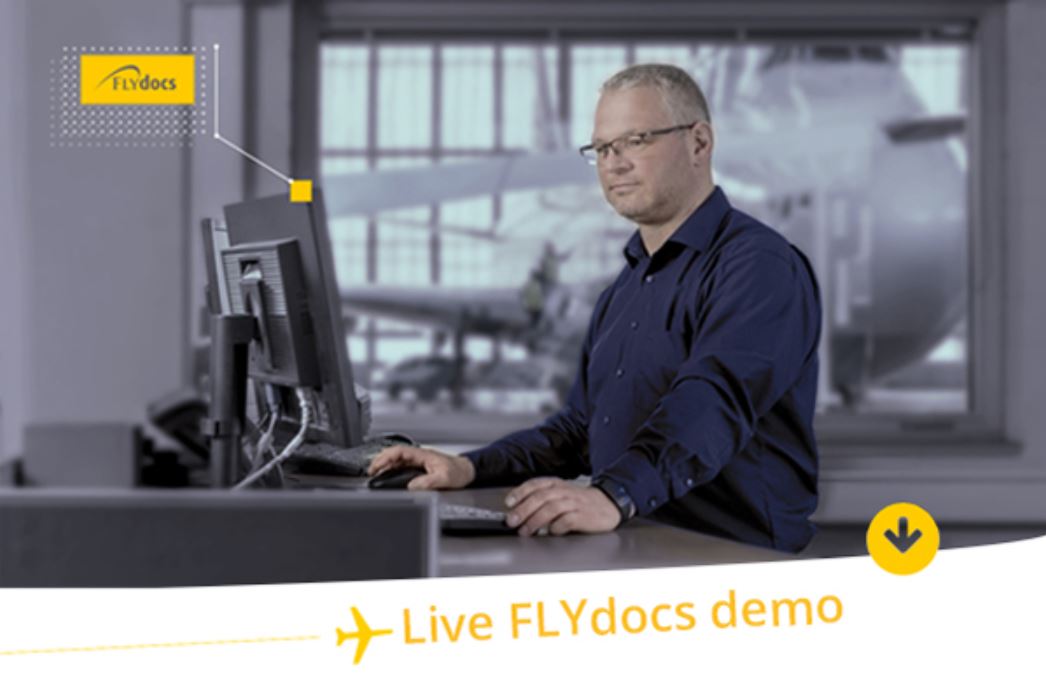 News
Register for flydocs web demo with Aircraft MRO IT – 26th October
We invite you to take a look at how flydocs can digitally transform your business, providing an online platform for daily records managements and on-time lease returns.
Register to attend this Webinar and you will see how aircraft lease transactions can be performed in a completely paperless way, revolutionising this critical process and providing significant time and cost savings. You will see how flydocs changes the way aircraft documentation and data are accessed and managed and can integrate with any M&E / MRO system.
As you will see during the Webinar, flydocs is an advanced aviation data and records management platform used by some of the world's leading airlines, lessors, OEMs and MROs, including Virgin Atlantic, Cathay Pacific, LAN, Spirit Airlines, AerCap, SWISS and Qantas, to digitise and automate their back office processes to ensure real-time compliance and simplify aircraft transitions.
The live software demo sections of the Webinar will show you how you can:
Store, index and control all documents for your assets / aircraft electronically in one central location
Find documents in seconds
Provide third parties (lessors, regulators, etc) with access to information from anywhere
Conduct paperless aircraft peer-to-peer trading
Manage assets in real-time with live current aircraft status
Integrate seamlessly with existing ERP MRO / M&E systems
Have a back-up of all your asset records
Project manage and report on each lease, delivery and staffing
Be EFB and RFID ready and ATA compliant
The live demo is scheduled for Thursday, 26th October at 6.30am and 2.30pm GMT