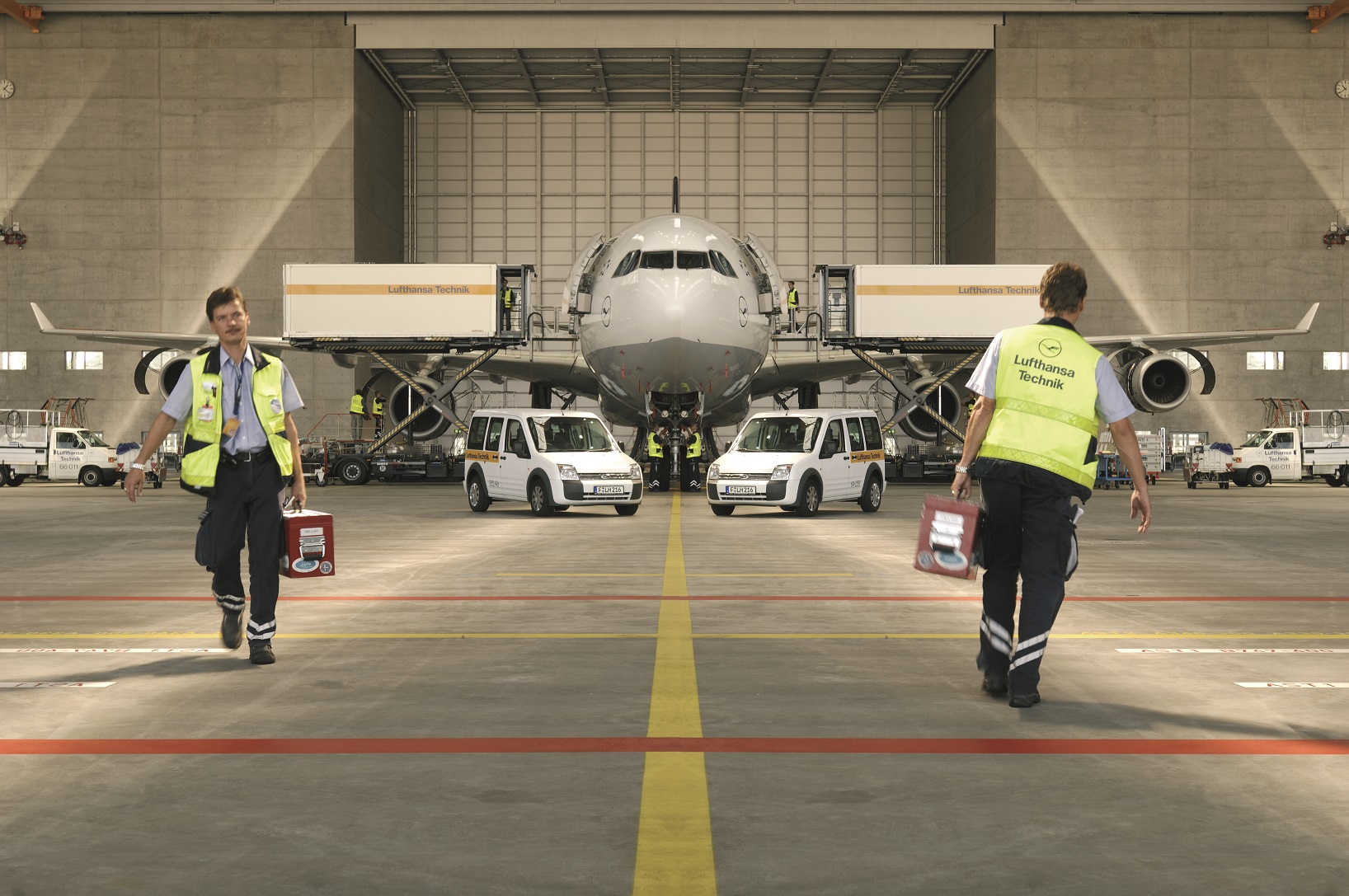 News
Lufthansa Technik Goes Digital With flydocs
Lufthansa Technik AG has signed a long-term global contract with flydocs, the most advanced records, data and transition management solution provider in the world. The Lufthansa Technik Group, with more than 800 customers worldwide, will be the first MRO provider to benefit from flydocs' software and services, which will bring huge synergies to existing and future flydocs customers and all Lufthansa Technik customers.
To foster the digital transformation, Lufthansa Technik Group members can now take advantage of the highly advanced, cloud-based platform for managing all their data, records, and aircraft transitions online. By moving away from paper records, Lufthansa Technik aims to improve the efficiency of its core business processes while ensuring consistent regulatory compliance, as well as delivering enhanced customer service and benefits to all of its clients.
The flydocs platform enables Lufthansa Technik's facilities all over the world to access and transact real-time maintenance records, as well as historical data. flydocs will improve daily operations, from inspection tracking to reporting, and provide instant, secure and controlled access to third parties enabling clients to review and audit their documentation in real-time. This greater transparency of data will improve traceability internally and will deliver major benefits to all customers.
Mr. Thomas Glöyer, CIO Lufthansa Technik Group, comments "flydocs is much more than a solution for central and digital document management; it is a major cornerstone in our strategy to digitize our operations.  It will help us to streamline our internal processes, and – more importantly – improve our customer interactions resulting in the reduction of workloads for both parties when communicating via the flydocs platform."
Adrian Ryan, CEO of flydocs adds: "We are very proud and excited to have secured the trust and the business of the world's leading provider of MRO services. Lufthansa Technik's existing and future customers are sure to benefit from the ease, speed and convenience of accessing and transacting their maintenance information via the flydocs platform and we see this relationship as a major step in taking the global industry online by working with flydocs in a digital way."
About Lufthansa Technik
With more than 30 subsidiaries and affiliates, the Lufthansa Technik Group is one of the leading providers of technical aircraft services in the world. Certified internationally as maintenance, production and design organization, the company has a workforce of more than 25,000 employees. Lufthansa Technik's portfolio covers the entire range of services for commercial and VIP/special mission aircraft, engines, components and landing gear in the areas of digital fleet support, maintenance, repair, overhaul, modification, completion and conversion as well as the manufacture of innovative cabin products.
About flydocs
flydocs is the world's most advanced aviation data and records management platform. The flydocs Big Data solution is utilised by airlines and lessors worldwide to efficiently manage assets, data and records in real time to transition assets at sale or end of lease on-time in a fully paperless way.
The flydocs system is underpinned by an aggressive software development programme which has new modules available for customers including Airworthiness Review Management, Project Management, FLYsign Digital Sign-off, Authorisations & Training Records Management and the FLYdoc integrated electronic documentation and authoring system.
flydocs provides aircraft records management software, related outsourcing solutions and technical aviation services. It is privately owned, has 250 employees and is headquartered in Tamworth, Staffordshire, UK, with offices in India, Philippines, China, Chile, Canada and the US.