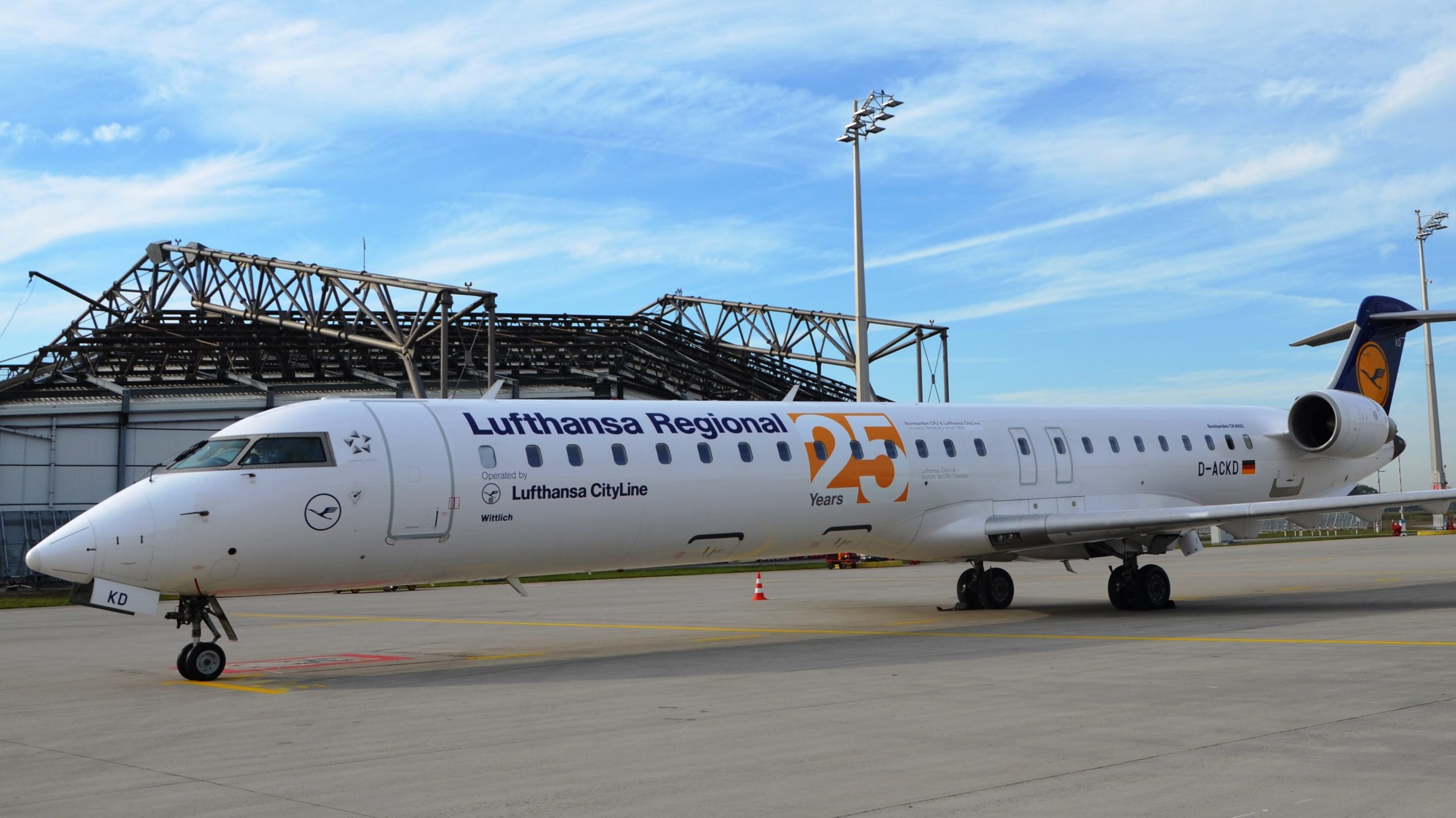 News
Lufthansa CityLine Signs Aircraft Records Management Deal with flydocs
Staffordshire UK – 15 Feb 2021
Lufthansa CityLine, a subsidiary of the Lufthansa Group specialized in European feeder services connecting Lufthansa's Frankfurt and Munich hubs, recently signed a deal with flydocs to automate and manage its aircraft records across its fleet of 51 aircraft.
The five-year agreement will help the airline adopt a fully paperless approach to its records management. The flydocs® platform boasts an enhanced integration with leading M&E software, AMOS, which Lufthansa CityLine already uses as its core ERP system. Through the seamless interface, the airline will benefit from full digital aircraft compliance on-demand.
Michael Lariviere, Vice President Technical Fleet Management at Lufthansa CityLine said:
"Our partnership with flydocs will be instrumental in helping us to generate major cost and efficiency savings. To maintain our high technical standards it is imperative that we have the most accurate and compliance-driven processes for managing our assets. flydocs has a convincing track record of being a collaborative partner so we look forward to growing this relationship."
John Bowell, Director of Commercial & Marketing at flydocs added that:
"We are excited to welcome another subsidiary of the Lufthansa Group to the flydocs community as their asset solution partner. By aligning the AMOS and flydocs platforms through our seamless integration, we are making important data more accessible to operators like Lufthansa CityLine and helping them to advance their business continuity as they start to experience growth once again. This is just the beginning of what will undoubtedly be a fruitful partnership."
About Lufthansa CityLine
Lufthansa CityLine is a wholly-owned subsidiary of Deutsche Lufthansa AG and specializes in hub traffic at the airports of Frankfurt and Munich. We support Lufthansa's worldwide route network with flights to European capitals and regional cities, flying more than 50 modern and fuel-efficient Airbus, Embraer and CRJ aircraft. A strong team of around 2,200 dedicated staff members on board and on the ground is committed to caring for its passengers every day.
About flydocs
flydocs is a global solutions company helping the Aviation Industry to enhance fleet airworthiness, protect asset value, and to be transition-ready at the push of a button.
The flydocs' team, with their unrivalled real-world expertise, help our clients to improve processes and drive time and cost efficiencies through digital aircraft records management. They are empowered by the flydocs® platform, a centralised online system, which provides internal and authorised third parties with instant access to millions of approved aircraft records for compliance verification.
flydocs® transforms complex unstructured data into industry-standard formats; and through integration with existing ERP/M&E systems, it automates and streamlines record builds, to provide our clients with the right information exactly when they need it, resulting in compliance on demand, simplified end-of-lease transfers and real-time asset management.
For more information please contact: 
flydocs
Nomsa Sibanda
Marketing Manager
flydocs
Email: [email protected]
Telephone: +44 (0) 1827 289 186