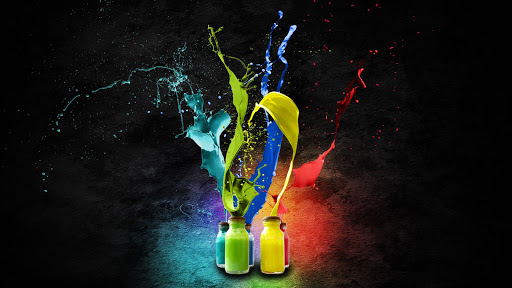 News
Leading creative design with Chhaya Patel

Meet Chhaya Patel, our Web Design Team Leader.
We kick off this year with the latest profiling of our global workforce. Today we are featuring Chhaya whose role is in design helps to bring a creative vision across our software platforms. We had a conversation with Chhaya to learn more about her role, how it benefits our business and some of her highlights at flydocs so far.
What is your role at flydocs?
Team Leader for Web Design.
How does your role enable collaboration across the business? In what way does collaboration make a difference in how you serve your customers?
My team and I get to collaborate with other departments like Marketing and Communications, System Support, Technical Services and Product Innovation. These teams work directly with our customers and our collaboration with contributes to meeting our customer expectations.
What makes flydocs your People Partner of Choice?
I always believe in freedom. Freedom to work, live, speak and balance work and family life. flydocs provides me with all of these things.
Can you tell us about your most memorable highlight at flydocs?
I have had the opportunity to visit the flydocs UK office twice. The first time was in 2015 and then again in 2019. Both trips were memorable because I got a chance to experience a different working culture as well as spending quality time my colleagues in a different country.
What has been your biggest lesson during your time at flydocs?
I have learnt to be more open and trust people's capabilities through their work and less about who they are. I believe it's very important not to judge people and to show them respect at all times.
What was your favourite project, initiative or assignment you were part of during your time at flydocs and why?
In 2014, I worked on a branding project which involved creating different site pages for our platform with bespoke client branding. I lead this project which resulted in a more efficient process of client branding from two days to just 15 minutes. I feel very proud of this project and the significant improvements it made to our business and in supporting our customers.
If you could choose one theme to turn into a book about flydocs what would it be? If you can choose only three words to describe flydocs with, what would it be?
The theme would definitely be about the people of flydocs because you get a chance to work with a diverse group of people from all over the world and learn so much from them.
Not quite three words, but more three phrases to describe flydocs for me would be 'dream job, 'flexible culture' and 'diverse teams'.
What would you like your legacy at flydocs to be?
I would like to be remembered for my work, kind nature and bringing fresh ideas to the Design Team.
How do you balance your career at flydocs and life outside of work?
I find it very easy to balance my career and life outside of work. I love that I can spend my free time with my loved ones which always boost and refreshes me.
Remote working is more prevalent now more than ever. What are some lessons you have learnt about working remotely?
For me, this isn't my first time working remotely at flydocs. A few years ago, I moved to New Zealand from India and still kept my job at flydocs. When I was in New Zealand, I used to work on a different time zone and my teammate supported me a lot. That time I learnt why it is so important factor to trust and rely on your teams. Without the trust factor, you cannot achieve your goals. The same applies now, trust your teams and empower them, you may be surprised that this will make them deliver their best work.
What makes the perfect workplace for you for career progression and career satisfaction?
A place which provides opportunities to learn and develop your skills. I have had this here at flydocs which has been good for my career. There have also been many internal opportunities lately which support my development.
What makes you 'YOU'?
I would have to say my soul, smart approach and mainly my working style.
What is going to make this your best year yet?
There is a huge project due to be completed this year which I am very excited to be a part of. Also, the news about the COVID19 vaccine is exciting too, so I hope to plan a nice holiday soon – hoping for the best with that!
Look out for our Employee Stories series on our website and social media pages.
If you would like to be part of the flydocs family, have a look at opportunities available to join our growing team by visiting flydocs.aero/careers