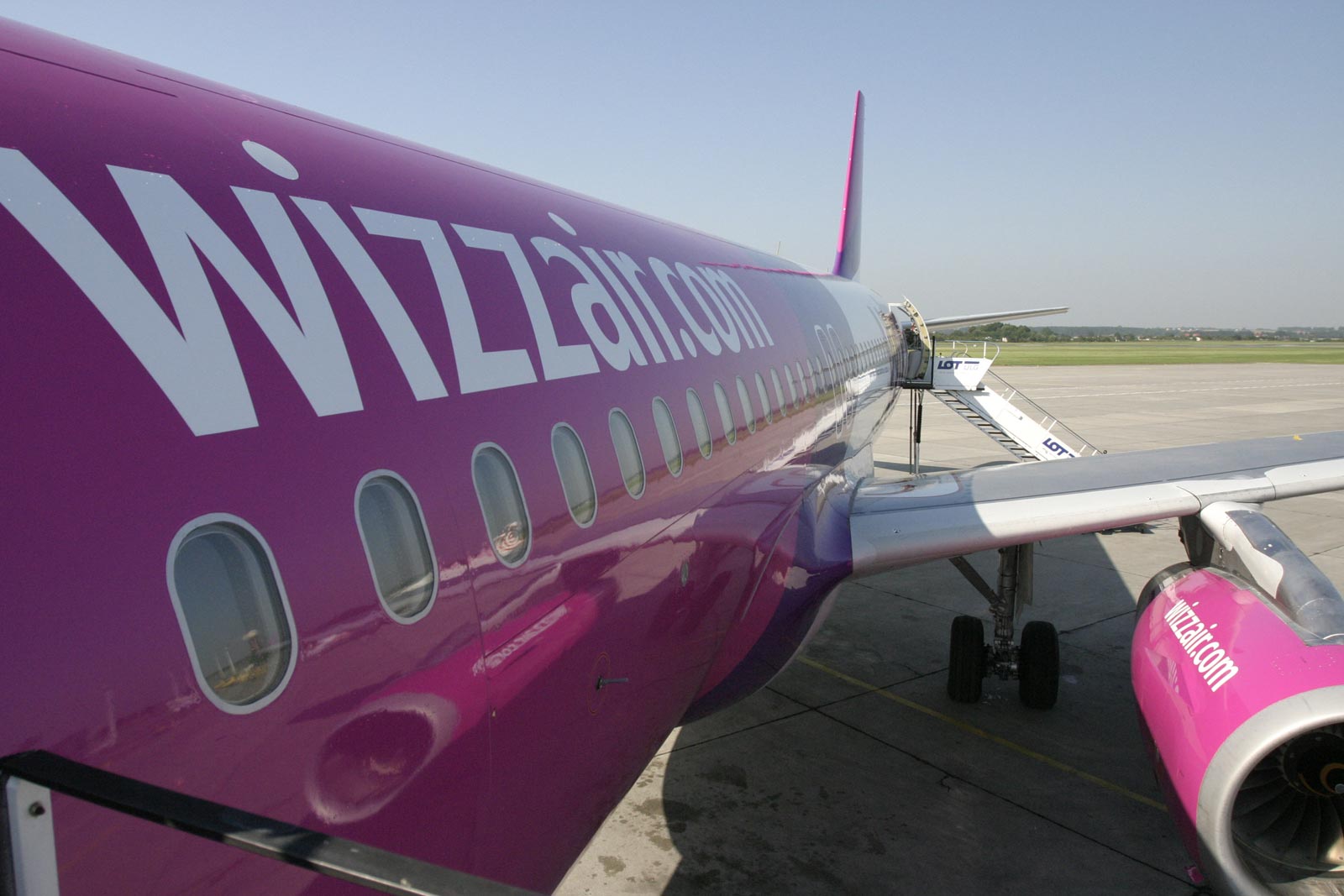 News
flydocs partners with Wizz Air to perform Records Management
The leading low-cost airline in Central and Eastern Europe becomes the first operator using AMOS to benefit from flydocs' revolutionary aircraft compliance management services
flydocs has been awarded by Wizz Air, the leading low-cost airline in Central and Eastern Europe, a long term contract for its advanced aviation data and records management platform. Wizz Air already uses the planning and maintenance software AMOS and, in entering into this long term arrangement with flydocs, will become the first airline to benefit from the advanced interfaces between the two systems.
Earlier this year flydocs and AMOS started work to deliver the world's first and full digital aircraft compliance on-demand. The interfaces between flydocs and AMOS will offer a huge number of features that enable customers to substantially cut the time to manage aircraft compliance.
AMOS will feed all relevant maintenance data into flydocs which will automatically build compliance documentation in near real-time providing Wizz Air with fully digitalised end-to-end aircraft compliance management. Through selecting flydocs, Wizz Air will be well placed to proactively manage its forthcoming aircraft transition programme and will enable smooth and efficient transactions.
Heiko Holm, Technical Director at Wizz Air, commented "flydocs has successfully completed lease return projects for Wizz Air in the past, which gave us great insight into the power of their system. Now with full access to flydocs, we have the right platform to manage all of our records across the entire portfolio. The wide business and technical support services flydocs provides is also expected to add significant value to our operations as we continue to expand and transition aircraft."
Adrian Ryan, CEO of flydocs commented "I am delighted that Wizz Air has become the first flydocs customer to benefit from full digital aircraft compliance-on-demand, enabled by our seamless interface with AMOS."
Work is scheduled to start with the scanning of the back-to-birth records for Wizz Air's entire fleet in Budapest before the end of 2016.
About Wizz Air
Wizz Air is the largest low-cost airline in Central and Eastern Europe, operates a fleet of 73 Airbus A320 and Airbus A321 aircraft, and offers more than 450 routes from 26 bases, connecting 130 destinations across 38 countries. At Wizz Air, a team of approximately 3,000 aviation professionals delivers superior service and very low ticket prices making Wizz Air the preferred choice of 20 million passengers in the financial year ended 31 March 2016. Wizz Air is listed on the London Stock Exchange under the ticker WIZZ and is included in the FTSE 250 and FTSE All-Share Indices. Wizz Air is registered under the International Air Transport Association (IATA), Operational Safety Audit (IOSA), the global benchmark in airline safety recognition. The company was recently named 2016 Value Airline of the Year by the editors of Air Transport World, one of the leading airline trade magazines, as well as 2016 Low Cost Airline of the Year by the Center for Aviation (CAPA), a leading provider of independent aviation market intelligence.
About flydocs
flydocs is the world's most advanced aircraft data and records management platform. This Big Data solution is utilised by airlines and lessors worldwide to efficiently manage assets, data and records in real time to transition assets at sale or end of lease on-time in a fully paperless way.
flydocs provides aircraft records management software, related outsourcing solutions and technical aviation services. It has 250 employees and is headquartered in Tamworth, Staffordshire, UK, with offices in India, Philippines, China, Chile, Canada, Australia and the US.
Contact and more information:
Jen Adams
flydocs
+44 782 777 8719
www.flydocs.aero