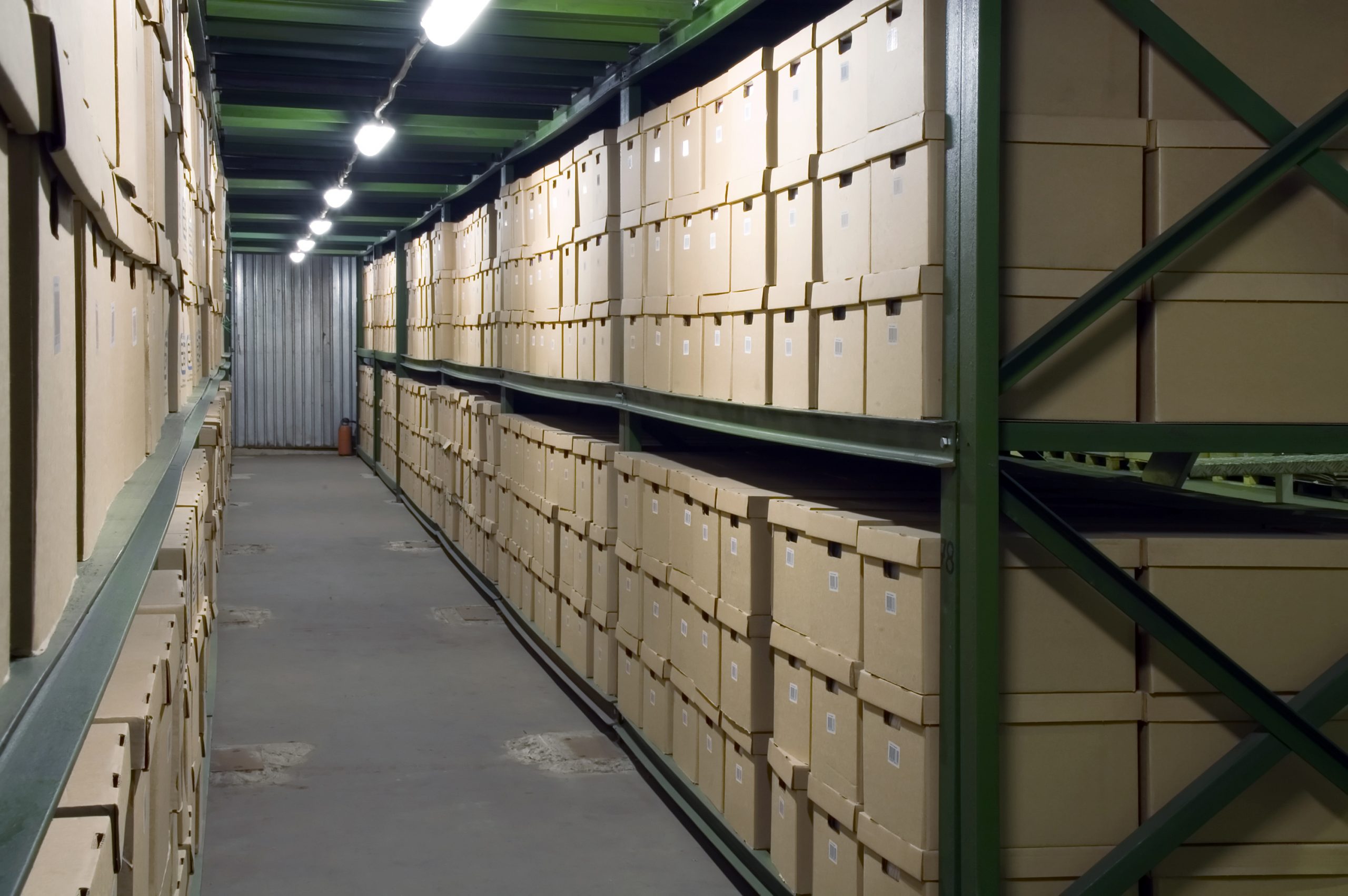 News
flydocs featured in latest issue of MRO Management
The December issue of MRO Management features an in-depth interview with flydocs' Director of Global Sales, John Bowell in an article which discusses the challenges of managing technical records through component supply and MRO operations, then providing a coherent, accessible database for compliance and lease returns in an industry holding on to paper.
The full article can be read by registering at MRO Management 
Here's what flydocs had to say:
More Than Paper
In 2011, flydocs signed up its first major client, Virgin Atlantic Airways. The company describes its initial offering as "…a highly advanced, cloud based, digital transaction-orientated records, data and aircraft trading product". Its work involved a great deal of collation and digitization of documents. There was much scrabbling through boxes of musty paperwork and an immense effort to educate operators to understand what the company did and how it could change their business.
Just six years later, flydocs' capability has expanded out of all recognition, along with its customer list, recently swelled by Lufthansa Technik. John Bowell, Director of Global Sales at flydocs, says the company is fundamentally a software-as-a-service (SAAS) or platform-as-a-service (PAAS) provider.
"Our customers pay a monthly subscription and access the service via a cloud-based platform. As new software modules and updates are released, they're delivered as part of that monthly subscription, free of charge.

"Initially we provide scanning teams to go into airline, lessor or MRO facilities to scan original documentation. We work the scanned data through several highly advanced proprietary processes to extract maximum utility from it, including 'data scraping' through a very advanced OCR process amongst others. The result works like a Google search of the internet; we convert the technical aircraft oriented data into a usable text format so when the client searches for something, the system recognises the search requirement and returns what it thinks is relevant – with extremely accurate results. Enter a part number, and it will find everything in the system that has a tag to that number."
flydocs' solution easily copes with numerical references, but is actually considerably more versatile. If a client needs to research ADs, for example, Bowell says:
"You might have a work order reference, an aircraft maintenance manual task, or the location of the check pack data – any of those can be searched for, giving greater search functionality and enabling us to automate much of the work. We also construct interfaces to MRO software, like Trax or AMOS, so new data is automatically shared with flydocs, keeping everything up to date.

"If a component is changed, for example, AMOS, say, tells flydocs the work's been done and the component serial number, part number and install date are updated on the part status list. flydocs then automatically looks for the 'paperwork' that matches the new data from AMOS.

"It also offers what we call Compliance-on-Demand, automatically building records that demonstrate aircraft compliance. Building records to an end-of-lease standard as dictated by IATA using traditional methods typically takes around six months, but flydocs can do it in around two hours. It would still need to be audited, but as an example, with the data in our system, we can automate and audit the documentation for a ten-year old widebody in less than two weeks if a client needs it done quickly."
The gathered documentation is subsequently available for external audit and because it is available through an online portal, the auditor doesn't need to visit the operator's facility. An operator would normally expect to host third party auditing personnel for two or three months during the lease return process, an aircraft sale or annual airworthiness review, but with flydocs those specialists can access all the required data just so long as they have an internet connection.
Record Checkers
As a cutting-edge BIG DATA platform, flydocs automatically finds records as it builds an aircraft history, however, a human audit is still required in the process. flydocs employs over 250 engineers who cross-check to confirm the customer has done the work properly, as well as looking for omissions. These engineers are either licensed aeronautical engineers, or they hold an aeronautical engineering degree, and all go through an intensive flydocs training programme.
Where missing or inaccurate information is detected, flydocs is configured so that its engineers can notify the operator and request replacement evidence or work to be carried out. Recommendations on how to respond to an issue – an inadequately documented repair perhaps – are also provided, albeit the only solution might be to perform that repair again with correctly traced parts and procedures.
In many cases, the initial 'scan' scrapes data from paper hardcopies and a mix of digital formats, including Excel, Word, pdf, tiff and jpeg. Bowell says,
"flydocs is so advanced that we can scrape the data off almost any type of file in some way."
Although flydocs can and does dispatch scanning teams to bring paper copies into the database, in many cases MROs and other maintenance organisations have done their own scanning and have several years' worth of documents stored digitally on disks or hard drives.
"For an initial migration, the customer can share previously scanned or historic electronic data with us via a VPN, or send us disks, and we digitally migrate that data remotely or by drag and drop. During the upload process our advanced software automatically collects the data, even from old, poor documentation; processes it into a useable format, adds the data to our 'data lake' and makes it instantly searchable and available to be electronically transacted in real time."
But what happens if new data is not entered correctly in day-to-day operations? Bowell explains:
"Consider an A-Check. The MRO system sends flydocs the check pack listing of tasks, then the operator stamps and signs the finished job card, before scanning it and sending it to flydocs. Our system matches the list of tasks to the job cards, even if they were supplied by email. It'll flag up missing cards or pages and produce notifications to show they're absent."
Real Time Compliance
Among flydocs' more advanced capabilities, Bowell references its ability to prove compliance at the touch of a key and in real time. Imagine, he says, that a component is changed on an aircraft and details of that change uploaded to Trax.
"The work is immediately communicated to flydocs, which updates the status list for that component to show a new part has been installed. It also brings up a big red flag to show that no documents for the change have been found. The engineer then scans the tech log and uploads it to flydocs, a tech records team audits it manually online and the red flag is removed – there's no waiting for the paper copy.

"Now imagine the maintenance was performed in Los Angeles and the aircraft was flying to Sydney. The team in Sydney is able to audit the documents before the aircraft has even landed. Historically there'd be a wait of three or four days while the paper made its way to the tech office.

"When we say we can provide real-time compliance, this is what we mean. And then, when an authority demands proof of compliance, airlines can provide the documentation for their entire fleets at the push of a key. If the authority wants an AD list, flydocs generates it instantly and it's the same for aircraft being returned off lease. Many of our clients now enjoy this service and it has had a transformational effect on how they do business – to be clear, our Compliance-on-Demand service is not something that we are launching 'in the future'; it's here now and live. It's real and it delivers enormous financial benefits to all clients using it.

"Everything is there for the Operator, MRO, Lessor, Owner, Authority etc – updated live through our Airworthiness Centre and Compliance-on-Demand function, and available at any time, online and remotely. We are changing and disrupting the nature of how the parties do business with each other; because of the trust the industry now has in flydocs as the only provider of its kind globally, some of our lessees working with bigger lessors are so confident their assets meet return standards that they grant the lessor 100% access at all times. The lessor then has no work to do at the point of the lease return and both parties are happy – no hidden costs, no difficult leases, no breakdowns in relationships"