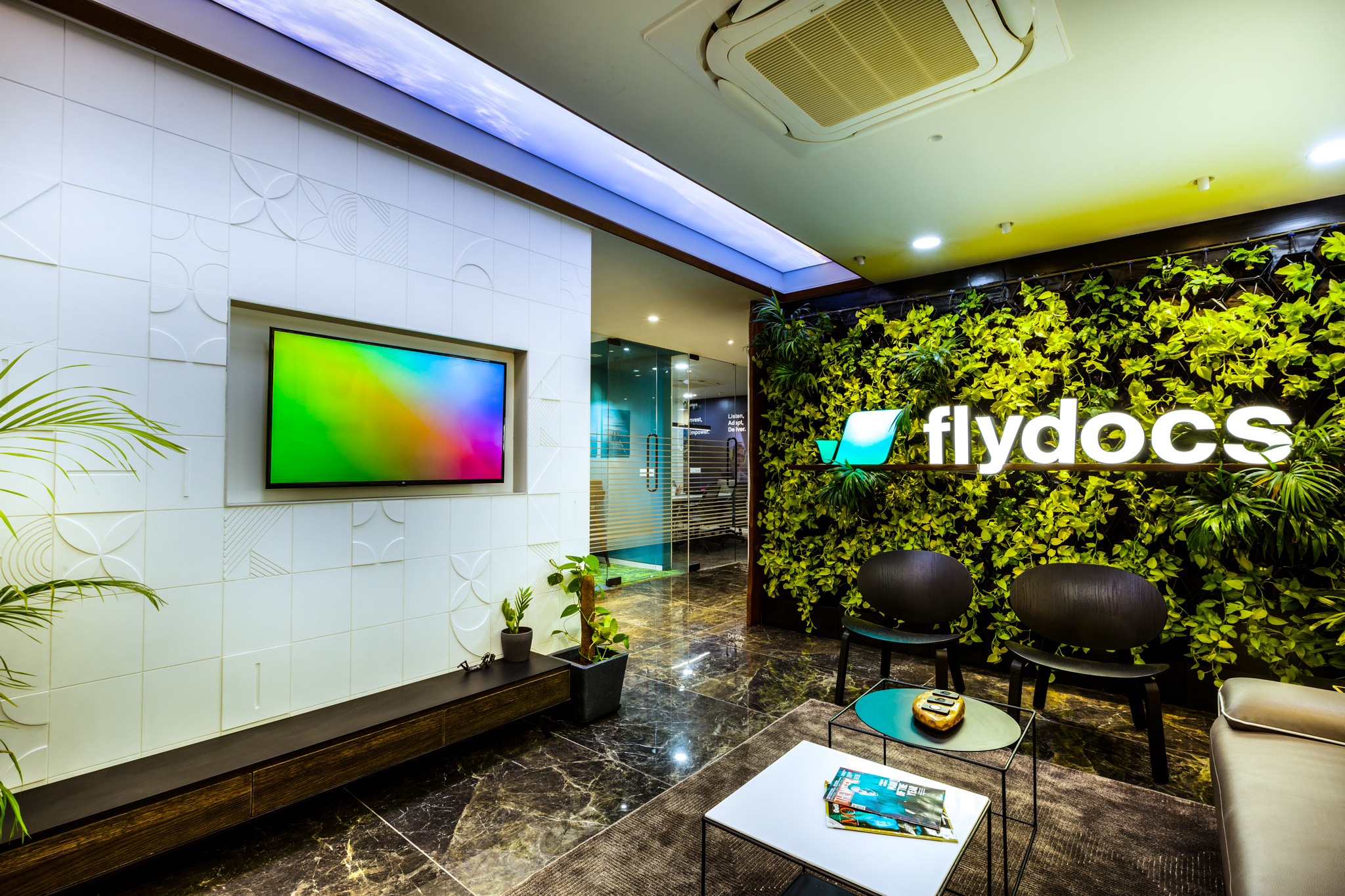 News
flydocs announces the opening of its new India office to meet the needs of a hybrid workspace
flydocs, the leading asset management solution provider for the aviation industry, today announced the opening of its new hybrid workspace in Vadodara, Gujarat, India, as part of the company's growth strategy for India. This new set-up, built on a beautiful 5,000 square-foot space, will focus on supporting the journey of flydocs to create value through hybrid work culture.
The new office is built on the organisation's collaborative approach to bring everyone together and work collectively. It has multiple meeting rooms, huddle, and conference rooms. At flydocs, maintaining the optimal wellbeing levels of employees plays a vital role which the new workplace takes care of with its fully equipped medical room, break-out area for better engagement and stronger collaboration, library, mini gym, lounge, customised workstations etc.
On the occasion, Andre Fischer, Chief Executive Officer at flydocs, commented:
"India is an emerging and a dynamic market offering vast growth opportunities for businesses. Built on our core values of respect, transparency, and collaboration, we're expanding our India footprint by hiring talent from diverse backgrounds with teams working from different locations within India and across global locations. Catering to the dynamic needs of our clients' demands and organisation's vision, with the new hybrid workspace model, the company aims to create an ecosystem of right minds collaborating together to accelerate the future of work."
Speaking at the grand opening, Suresh Ananthasubramanian; General Manager at flydocs India, said;
"We're thrilled to move in a new collaborative workspace, giving us an excellent opportunity to attract talent across the country. As a part of our expansion plans, India will be our core focus market, as with the hybrid workspace model, we'll now be connecting with the rest of the world especially the APAC region. At flydocs, we're changing our working practices to embrace a collaborative hybrid model where our partners and employees will work together efficiently from anywhere, making us adaptable and agile in the market. By making the workspace conducive and comfortable, we've ensured the employee experience and wellbeing is taken care of and that they've been provided with the right environment for collaborative work across geographies."
The new workspace provides an exciting and fun work environment to the workforce at the heart of which lies the partnership model of flydocs of working together to create desired values and outcomes.