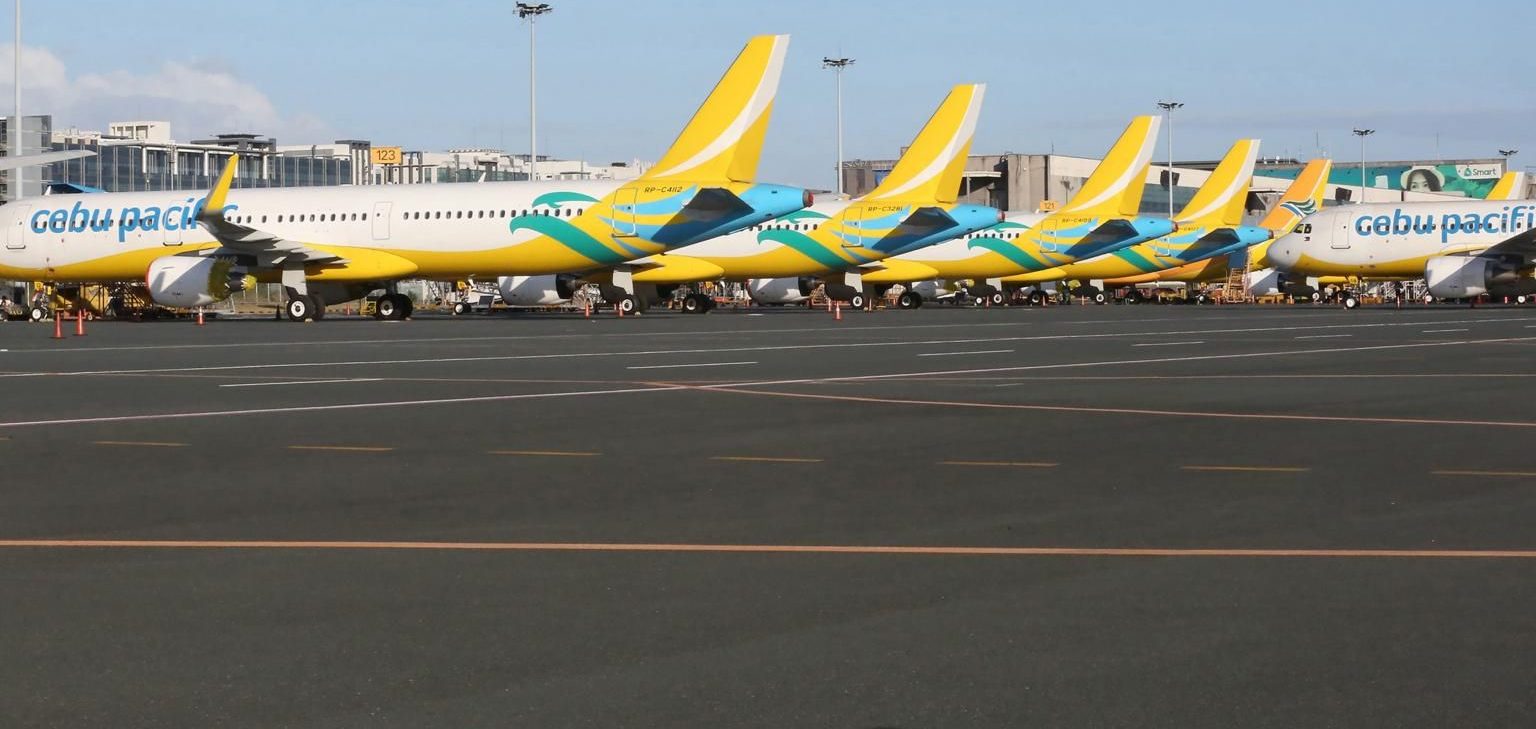 News
Cebu Pacific adopts flydocs® Platform to Digitise Aircraft Records
Staffordshire UK – 18 March 2021
Cebu Pacific, the largest carrier in the Philippines, has selected the flydocs® Aircraft Records Management platform for its fleet of 66 aircraft. The agreement will see the founding member of the Value Alliance adopt a fully paperless approach to its records management.  
The flydocs® platform has an enhanced integration with leading planning and maintenance software, AMOS, to seamlessly interface the two systems to deliver the world's first and full digital aircraft compliance on-demand.  
Ian Wolfe, Senior Adviser for Engineering and Fleet Management Cebu Pacific said: 

"The flydocs project is a major part of our digitalization strategy and progression towards becoming a world-class Engineering Business. Cebu Pacific is now an active user of the AMOS business system and this capability to transfer data between the two platforms seamlessly will really assist in streamlining our day-to-day processes, and enable more timely compliance and accuracy of Technical Records across our fleet. After evaluating several other suppliers, flydocs came out as the logical choice as they provided the most extensive platform to cover our needs, as we continue with our digitalization efforts. Going fully paperless will also help us reduce our environmental footprint as this will reduce our cumulative aircraft fuel burn, and consequently our carbon emissions." 

André Fischer, CEO at flydocs added that: 

"This long-term partnership with Cebu Pacific comes at a time when we are really investing a lot of resources into the Asia-Pacific market. We are excited to partner with Cebu Pacific on their journey to becoming a truly paperless company with now both flydocs® and AMOS seamlessly working together to provide improved operational efficiencies. There are several players in the market, and we are delighted that flydocs continues to stand out as the leading platform of choice for a growing number of airlines."   
About Cebu Air Inc. (Cebu Pacific)
Cebu Air Inc. is the largest carrier in the Philippine air transportation industry, offering its low-cost services to more destinations and routes with higher flight frequency within the Philippines than any other airline.
The CEB network operates flights out of seven strategically placed hubs in the Philippines: Clark, Davao, Cagayan de Oro, Kalibo, Cebu, Iloilo and Manila.
The Cebu Pacific fleet is comprised of 73 aircraft— seven (7) Airbus A321NEO, five (5) A320NEO, seven (7) Airbus A321CEO, 25 Airbus A320, seven (7) A330, six (6) ATR 72-500, 13 ATR 72-600, two (2) ATR Freighter and an A330 Freighter. CEB boasts of one of the youngest fleets in the world, with an average fleet age of five (5) years.
A member of the International Air Transport Association (IATA), Cebu Pacific has achieved full compliance with IATA Operational Safety Audit (IOSA)—considered as the benchmark of the highest standards for safety in the airline industry, joining a roster of over 425 airlines worldwide that have strictly complied with the most stringent of international standards governing aviation safety. 
CEB has been rated 7/7 stars by airlineratings.com for its COVID-19 compliance, as it continues to implement a multi-layered approach to safety, in accordance with global aviation standards.
For bookings and enquiries, guests can visit www.cebupacificair.com. The latest seat sales can be found on CEB's official Twitter (@CebuPacificAir) and Facebook pages. Guests may also download the Cebu Pacific official mobile app on the App Store and Google Play.
About flydocs
flydocs is an asset management solution provider with the aviation industry's most comprehensive solution for creating value out of aircraft maintenance data. We offer the tools and expertise that allow all industry stakeholders to drive sustainable innovation to help build the future of the commercial aviation asset lifecycle.
Recognised as a global leader in digital records management, we were founded in 2007 and are 100% owned by Lufthansa Technik. With over 280 employees in multiple locations spread across the globe, we are trusted by over 75 airlines, lessors and MROs to deliver measurable long-term operational and cost efficiencies.
For more information please contact: 
flydocs
Nomsa Sibanda
Marketing Manager
flydocs
Email: [email protected]
Telephone: +44 (0) 1827 289 186