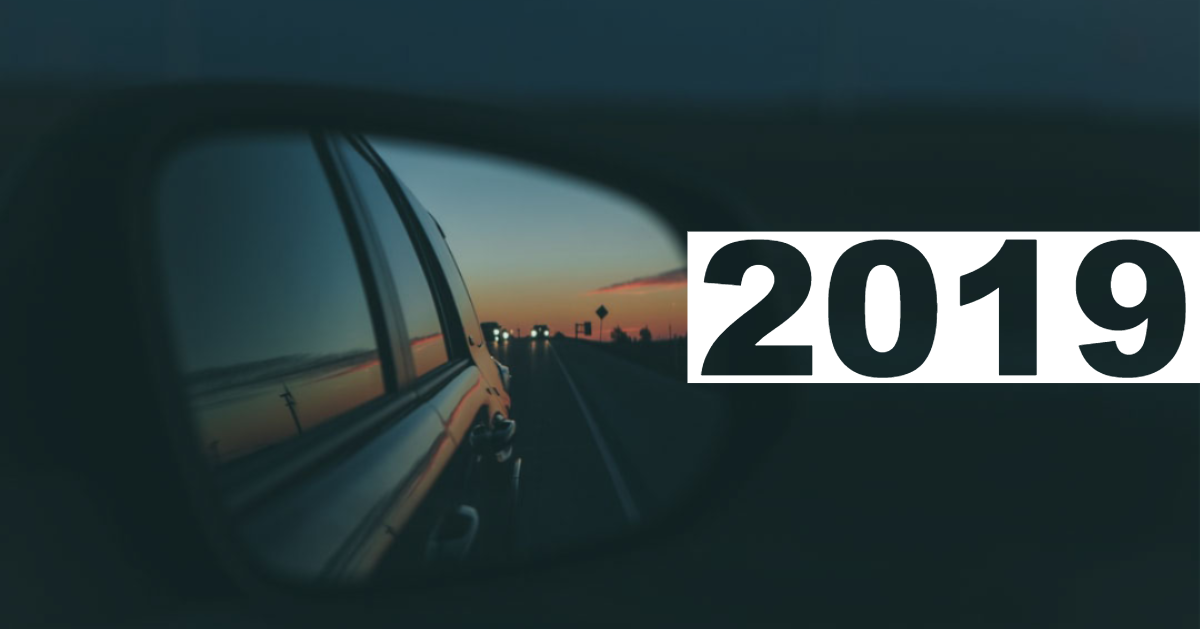 News
2019: flydocs Year in Review
This year was full of growth across every facet of our organisation. Before diving into the excitement of 2020, let's look back on all we accomplished together in 2019.
For the first time in flydocs' history, we have a clear company strategy of becoming the Company of Choice. This year we really defined that strategy which gives us real direction in shaping flydocs into the type of organisation we would like it to become.
It has been a successful year for us in our bid to become the Supplier of Choice. We acquired new clients across the globe, continued to enhance our product offering with the launch of the Asset Management Platform and ongoing development of an MRO digital solution. The visibility and strength of our brand is also evident in our growing online community.
Another first for us was launching the NPS customer survey in which we received consolidated and qualified feedback from our customers. This will undoubtedly help us to improve our product and service offerings so we continue to be the obvious choice for customers in 2020 and beyond.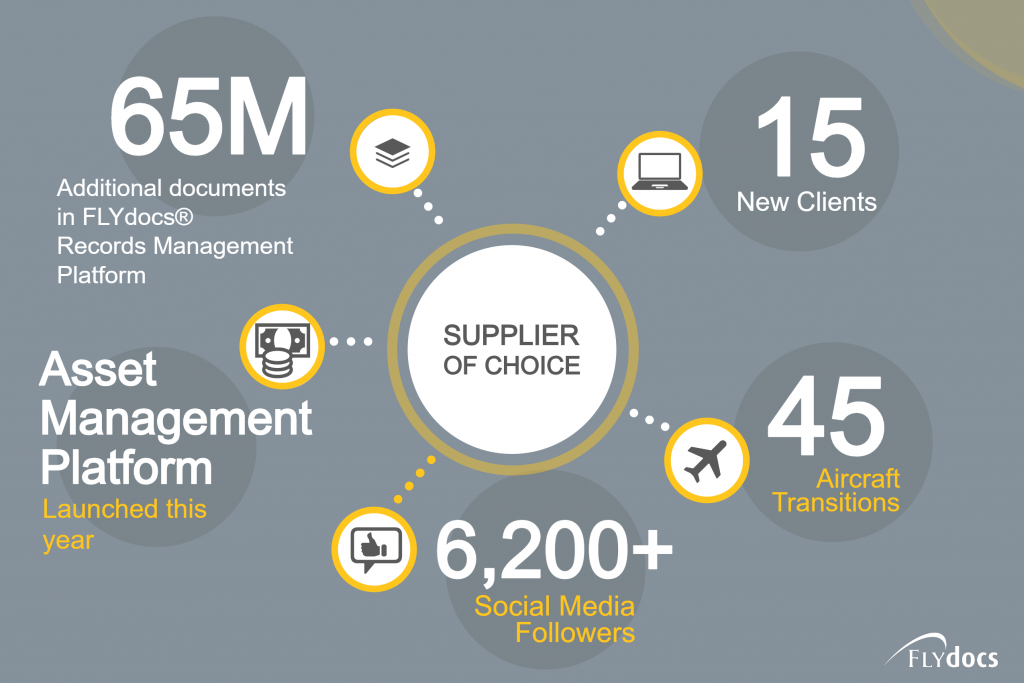 That's not all, flydocs continued to strengthen its relationship with leading industry partners, particularly with technology partnerships. In 2019, we began empowering users with the ability to seamlessly feed their maintenance data from AMOS into flydocs® through an exclusive interface developed alongside Swiss-AS. Everything we do is aligned to the best interests of the industry and that is also why we have maintained our partnerships with the aviation industry bodies IATA and the ATA.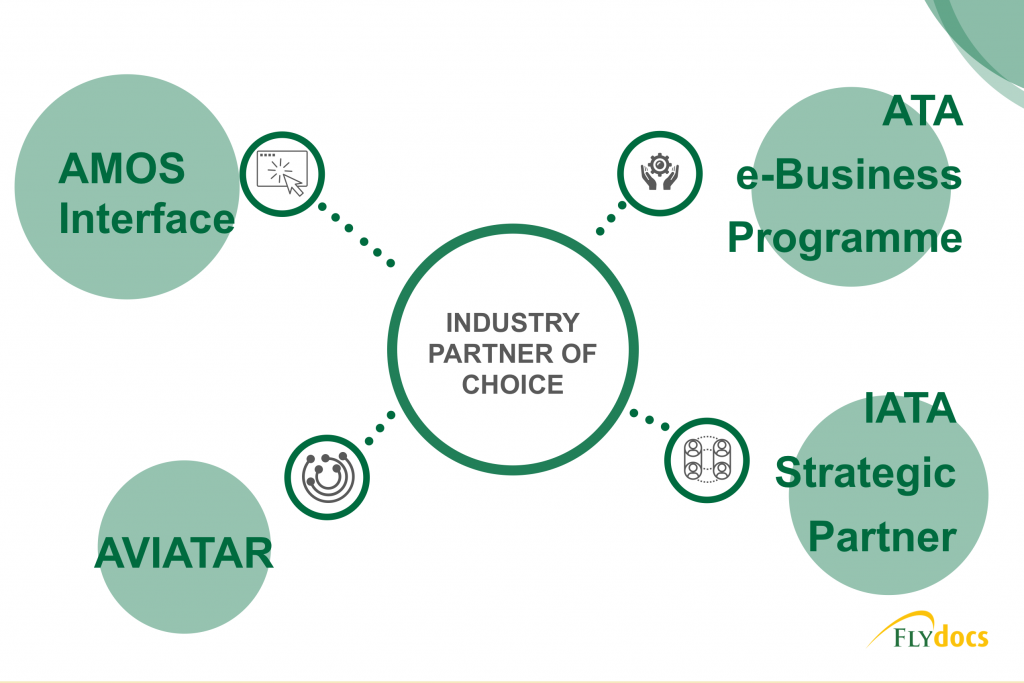 All the success of 2019 has been underpinned by our great teams globally. We underwent a process of organisational transformation that involved adopting Peakon as an employee engagement platform to help us better identify employee needs and areas of improvement. Our team has grown tremendously this year as we hired new expertise but also improved our internal job market to drive forward professional development opportunities for our existing teams. We introduced the OKR process too which will give full transparency about flydocs objectives and how every individual employee contributes to the success of the organisation.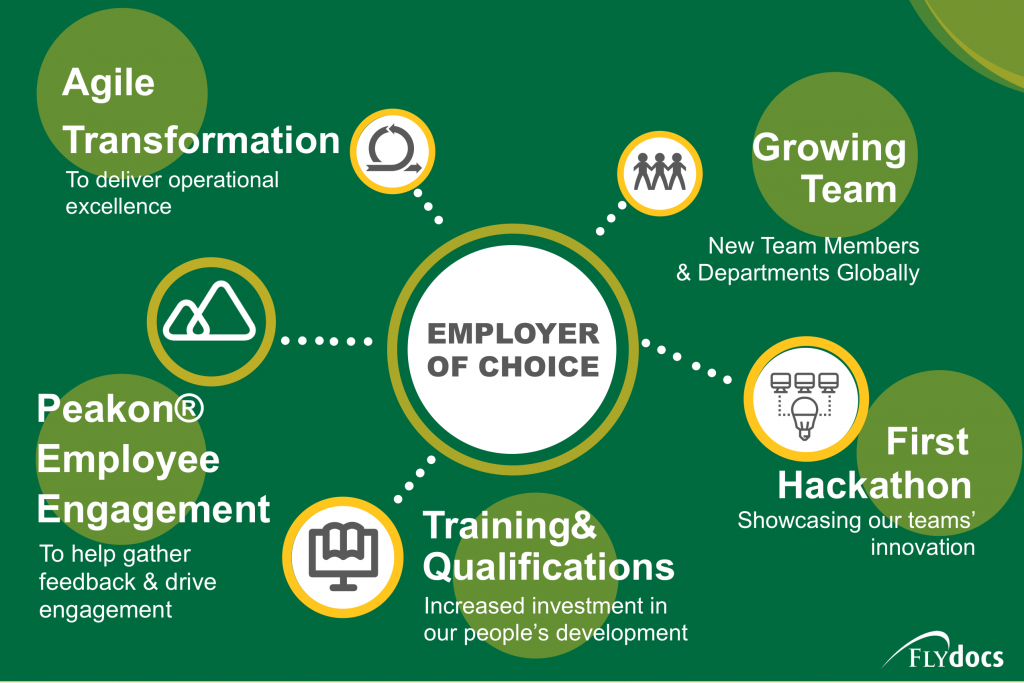 Thank you to all our customers, partners and employees for making 2019 a terrific year! Let's make next year even better – we are very excited to enter a new decade with an established strategy that will drive us to become the Company of Choice across a three-pronged approach as a Supplier, Employer and Industry Partner of Choice.