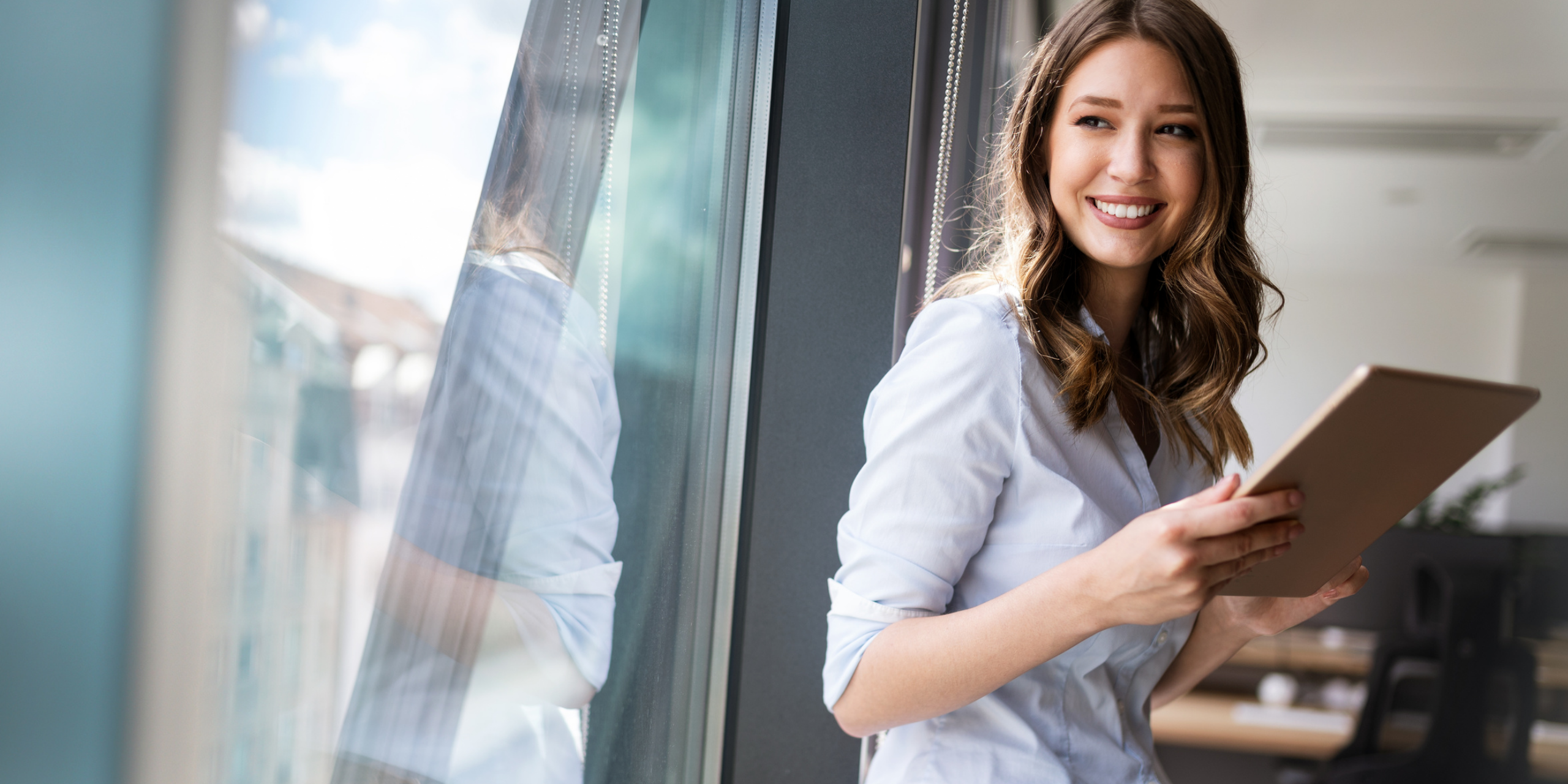 Blog
Planning and customer onboarding as a key to success with Roshani Mistry
Planning and customer onboarding are valuable practices at flydocs and any other organisation, as they involve guiding customers through services, assisting them with roadblocks, and ensuring a great user experience. Living our core values of transparency, respect, and collaboration, the Planning and onboarding role integrates technical information, manages project timelines, and aligns resources to support the customer journey.
Roshani Mistry, Planning & Onboarding Lead at flydocs shares her experiences through her professional journey.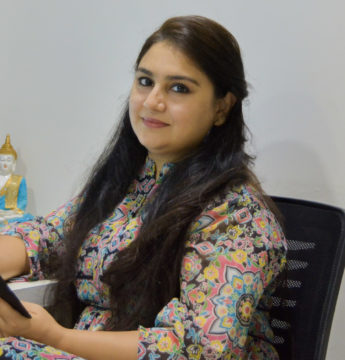 How would you describe yourself?
An honest, and kind person. In today's world when everything is so fast-paced, qualities such as kindness and trust are extremely important. If we want to build any relationships in our personal and professional lives, even then trust is a must. At flydocs, our customers trust us because we provide them with a trustworthy platform and a transparent customer onboarding process. Trust is the most important aspect for me and that is what I believe in. I also follow a simple mantra in life: 'smile while you have teeth'.
How has your journey been so far at flydocs? What do you cherish the most working here?
It's been a roller coaster journey for me because I started at an Assistant level and within a decade, I have become the Planning and Onboarding Lead. At every level, it has been a different experience right from the way I interact with leaders, and managers, to learning from them and becoming a leader myself. I have seen the way the culture of flydocs has transformed over the years. It has become an employee-centric company, with a great level of flexibility given to all employees. We always talk and read about inclusion and diversity, but I feel flydocs is truly focused on delivering these values which is what I like the most about my organisation. Collaborating with different people from diverse cultures gives me a unique perspective on my work and helps me handle situations in various ways. I also appreciate the quarterly feedback we receive through the Peakon survey, which gives a voice to every individual.
What makes your role special at flydocs? Who's your role model?
I like to challenge myself as I don't like to be stuck at one level or one job that I've been working on for a long. In this role, I have learned and experimented with a new approach and new thought processes, which makes me stand out in the organisation. My family is my role model and motivates me immensely. I never wanted to be employed in a job as my family background is of a business mindset, because of which I have been brought up in a totally different environment. I began my career in a full-time employment role which taught me the essentials required to start a new business.
Walk us through a typical day for you at flydocs.
I start the day by preparing a to-do list that covers collating information from different stakeholders to plan the work effectively. On a day-to-day basis, I work on new projects and opportunities that are in the pipeline, provide the required estimation based on the scope of work, update the demand plan based on the project scope, and evaluate the resource requirements for various projects. Effective communication and collaboration with various teams across the globe is my priority. To plan my work and resources, I communicate with the Commercial team for project timelines, the Finance team for monthly revenue updates, the Technical Services team for any concerns in the scope of work, Human Resources team for updates on new joiners and resignations, along with regular communication with Technical Records Managers and our General Manager for important updates. As a part of planning, I ensure resource availability for contracted work, as planned and agreed with the customer.

Along with work, I also see to it that I take out time for a cup of coffee to feel energetic. My day ends with ensuring that my to-do list is accomplished.
Tell us your favorite memory while at flydocs and what made it special?
Being a part of the Global Management Meeting 2020 was a special experience as I got the opportunity to meet people with whom I was working virtually. I got to spend time with all my colleagues and had fun while discussing various topics. The three days we spent together have been my favorite memory here.
What's your favourite project that you were a part of as a Technical Services Planning and Onboarding Lead?
During my tenure as a Technical Records Lead, there have been many projects I have worked on, and a few are close to my heart. My first-ever onsite project, supporting customers with the redelivery of aircraft was a remarkable experience for me. It gave me the confidence to tackle the situation independently and use these insights for any request that a customer or third party may have at a point in time.

The first-ever technical services transformation (TST) project started with me in the Pilot team, where creating a new working pattern was a great experience. I was a Team Leader and we tried to implement changes in one of the teams to achieve better results, and then shared the learnings with other teams.
Then I decided to change my path and challenged myself as a Planning & customer onboarding lead. With this new role, I got an opportunity to be a part of the business success objectives and key results (OKRs) meetings, where get up-to-date information from all departments, and the challenges we face to achieve our OKRs. This helps me in planning for Technical Services.
Would you like to share any challenging experiences you faced during your tenure at flydocs?
Managing a team is much easier when you are clear on the team's expectations from the leader. I have overseen a team from the second year of my time at flydocs, and over the years, I learned the importance of knowing our team members. Ensuring that each member is satisfied with their work and at the same time keeping them motivated and engaged is crucial to ensure their growth in the organisation. I give them opportunities to test their limits and conduct regular one-to-one conversations for any assistance that they may need to achieve their professional goals. Moreover, honest and constructive feedback always helps, as the team should feel appreciated for their work. I also volunteered as a Chairperson for the Prevention of Sexual Harassment (POSH) Internal Complaint Committee in our organisation. It has been a challenging experience and a huge responsibility. With my experience over the years, I have realised that every day is a new challenge and an opportunity to learn new things to improve yourself.

Only if you do something different, you learn new things!
How do you balance your career at flydocs and your personal life outside of work?
Whatever I do, I give my 100% attention to it. So, if I am at work I am totally focused, and if I am at home, I give complete attention to my family. I also appreciate the job flexibility given by my organisation with the large focus on work-life balance. We're getting this opportunity and should be grateful to our company for getting to balance both our personal life and work.
What is the importance of customer centricity for you? How significant is customer feedback for the business? Any experiences you have learned from that you'd like to share?
Customer centricity is one of the most essential parts of the business as our platform is built to help our customers with the best possible experience. Once we receive positive feedback from them, it motivates us to perform better, whether the services are for onboarding, sales, or marketing. When I was a team member, whenever we received good customer feedback for our work, it boosted our morale to perform even better and provide higher quality output.
My role in Onboarding revolves around customer centricity as it's a very crucial stage where we are convincing the customer to use the services we provide. Once the customer is satisfied with the onboarding process and agrees to continue partnering with flydocs, it increases the chances of them adopting our other services, too.
Look out for our Employee Stories series on our website and social media pages.
If you would like to be part of the flydocs family, have a look at opportunities available to join our growing team by visiting flydocs.aero/careers