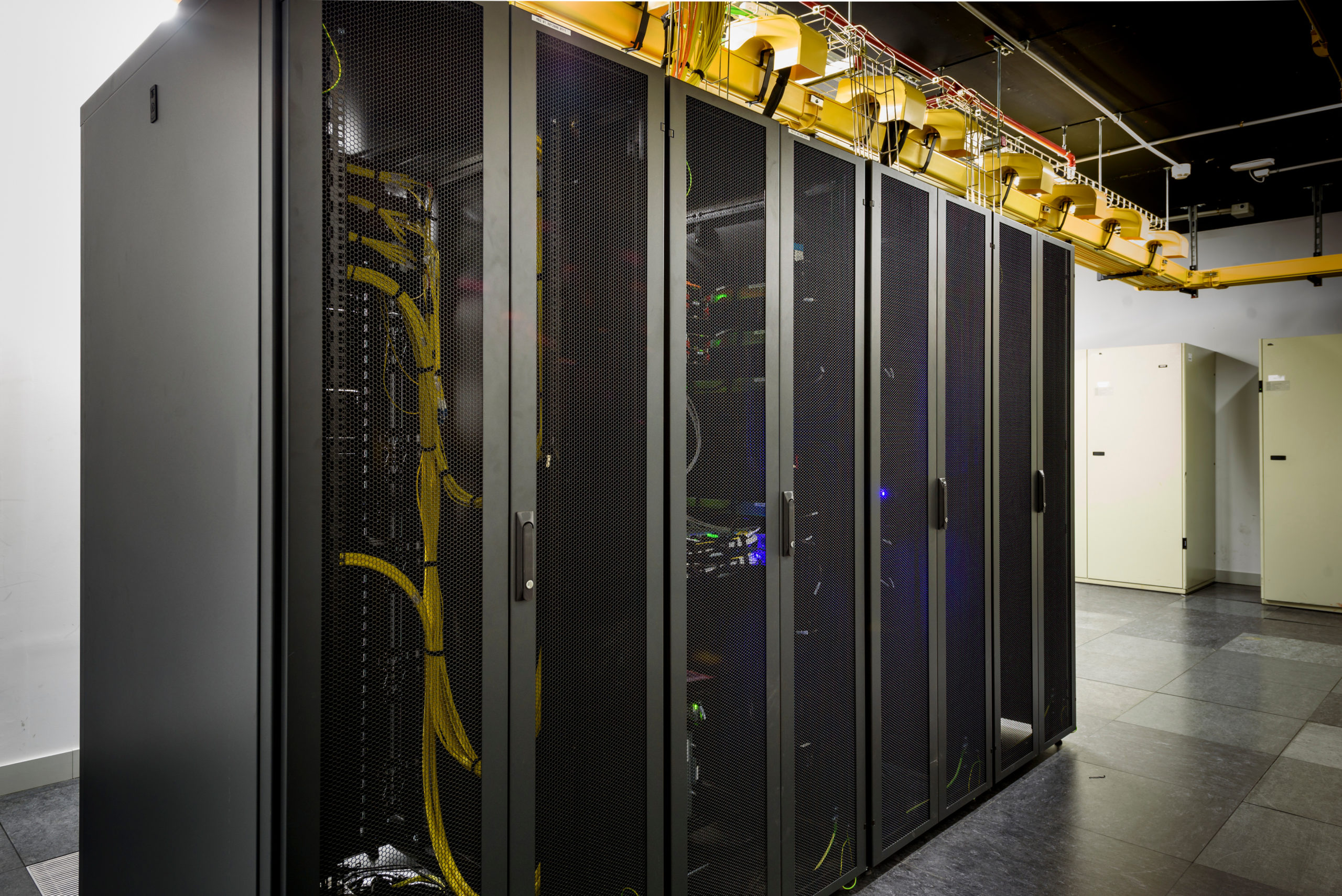 Blog
Optimising business performance with the right IT infrastructure with Stuart Sheffield
At flydocs, IT Infrastructure fosters user experience that enables digital transformation, optimises business operations, and creates a strong IT support system. With our top-of-the-line cloud infrastructure and data, we deliver enhanced customer-centric solutions for hassle-free delivery of IT services to flydocs' employees, customers, and partners.
Stuart Sheffield, Head of Infrastructure, Cloud and Data, Product Development and Innovation at flydocs, shares his experiences through his journey.
How would you describe yourself?
I go by the experiences I've had to become who I am today. My life experiences and the path I find myself on currently, are where I tend to focus on who I am and what I still want to become.
Being self-reflective and always seeing ways for improvement both as a human being, parent, and IT professional. Why keep pushing yourself when something goes wrong? Look at it from a different perspective, ask for advice, and try again but never give up. I believe in fairness, equality, and especially respect.
I'm also an open book as according to me, knowledge is about sharing not hoarding. If we inspire and educate each other, then life is more interesting.
How has the journey been so far at flydocs? What do you cherish the most about working here?
The IT industry is never easy and is also very demanding along with the environment it brings with it. Working in flydocs has been both incredibly challenging but also very rewarding. It is the most challenging place I've worked in over my career and this fills me with excitement.
I have surprised myself with how much more I've learned about myself and some aspects of my character that I didn't think existed by being here. flydocs is on a fantastic journey of maturity and it is great to be a part of it.
I cherish the family orientation we have as a group of people; we all want to help each other and that is huge. Everything here is about change and our people are key to getting this right.
If we trust, inspire, and above all empower our people, then great things will happen. People are one of the best things about this place.
What makes your role special at flydocs? Who's your role model?
Leaders have the responsibility to guide and develop their people and as Head of IT Infrastructure, I take this very seriously.
I identify gaps and look at opportunities and ways to help my team to become great professionals but also be there when things go wrong, pick them up and assure them that this challenge, they find themselves in, is only temporary. I'm quite thankful to get a chance to help people grow.
I have no role model. Leaving home to join the military to eventually become an IT infrastructure leader is all off my own back. I've always been wanting to improve myself and only I can do that. So, I've tried to make myself my own role model.
I've only looked up to one person and that was my late grandfather. He was the most important person to me, and I've tried to be the person that he would be proud of.
Walk us through a typical day for you at flydocs.
No day is the same for me, the only constant is the lack of hours in the day. During my tenure at flydocs, I have been continuously working to build my team and have been bringing the processes together.
I always make sure I take a break to regather my thoughts, so I keep my mind fresh.
Being a technologist, I can find myself in deep technical details, but having a great team around me helps me share this burden so I can concentrate more on the strategy, decision-making, and roadmaps for IT.
No matter how busy a day gets, it's only temporary. So, no need to allow it to overwhelm you as this will lead to stress which is not a good place to be in.
Tell us your favourite memory while at flydocs and what made it special.
The welcome I received when I joined flydocs is my favourite memory here. It felt like I was home as it gave me such a good feeling.
I know I can make a difference here and look forward to doing so.
What's your favourite project that you were a part of as Head of Infrastructure, Cloud and Data, Product Development & Innovation?
My favourite project would be building the Infrastructure team itself. I identified the gaps and went about a recruitment drive to give shape and structure to this team.
This gave me the opportunity to get the right candidates based on these gaps and more importantly check their characters to ensure they fit in with the ethos I had in mind.
I managed to get some great people on board and now looking forward to seeing them develop into great IT professionals.
Would you like to share any challenging experiences you faced during your tenure at flydocs?
Heading the IT Infrastructure department at flydocs has been a challenge for me. I had to put some of the processes in place and steer the existing ones. These processes have been more fit for purpose for a business that is now mostly remote working and growing quickly, both on the people, technology, and experience fronts.
On a scale of 1-10, how fulfilled are you? Why?
I've still got a long way to go, but coming from my last role, I've been impressed with myself and how I've adapted. I did take on this role with full responsibility for people, so I rate myself around eight.
I have made a couple of mistakes, but I've learned from them. I always ensure that there is a contingency in case things go sideways. IT is mainly about the experience and this experience can only come from troubleshooting our challenges.
Pat yourselves on the back for a job well done but keep looking at ways we can improve efficiencies and just as importantly make them cost-effective, so we can be more marketable as a SaaS provider within the aviation sector.
I've jumped out of airplanes during my military career but never knew what was needed from a documentation point of view to keep these aircraft in the air.
How do you balance your career at flydocs and life outside of work?
My job is quite demanding, and I have to be available all the time. But if there's a slow moment, then I spend some time away from the desk.
I make sure that if it's a nice evening, I get into the car, go for a drive, get a coffee, or take a walk along the seafront (with my partner).
I have a demanding schedule, but I'm making sure for my own well-being, I take time away. Taking more regular breaks and catching up with family is key for my sanity.
What is the importance of customer centricity for you? How important is customer feedback for the business? Any customer-centric experience you'd like to share in your role, which has been a learning one for you?
I've got two types of customers, internal which are the people in flydocs, and external which are our platform customers. I interact with both as both are equally important.
With external customers, understanding their concerns is key to how we go about improving our platform and processes. I listen to what they say and look at how this business requirement can evolve into a solution for them.
Customers are key for us but equally important are our internal users because they're the ones who are building and providing services for external customers. If they can't do their job, that means my team is not doing enough to help and empower them to do what they need to do, be it through the services they need access to, all the way to having the correct software and equipment to do their job.
Customer-centricity is important, especially for a company like ours, as we rely on them. Every so often, people reach out to me saying that my team did a really good job here, and I really love hearing such feedback. I reward my team to show them that they're appreciated, even if it may have been just something very mundane or straightforward.
We recently adopted Microsoft Azure, a cloud computing platform to help us deliver strengthened product capabilities on security, scalability, and accessibility to our customers. To implement it, I spent a lot of time with one of our external customers, who had a lot of concerns about our adoption of Microsoft Azure.
I wrote up a document of what we wanted to do, and what it looked like, and talked them through it. I took their feedback, addressed them, and came back with an adaption to the design to the point where they were happy.
That was a good point for me, that I managed to turn somebody into an ally. They were happy with the approach we had, so we took their feedback on board and I adapted the way I did the architecture design to incorporate what their needs were.
And to me, that was a turning point to understand first-hand because, in IT, I've never had that need to do a lot of interaction with customers as I've always managed the back-end work, but this is the first job where I've had to be placed in front of the customer itself because of my position and I'm totally comfortable with it.
Understanding our customers has helped me to know the approach one can adopt in certain ways of design.
Look out for our Employee Stories series on our website and social media pages.