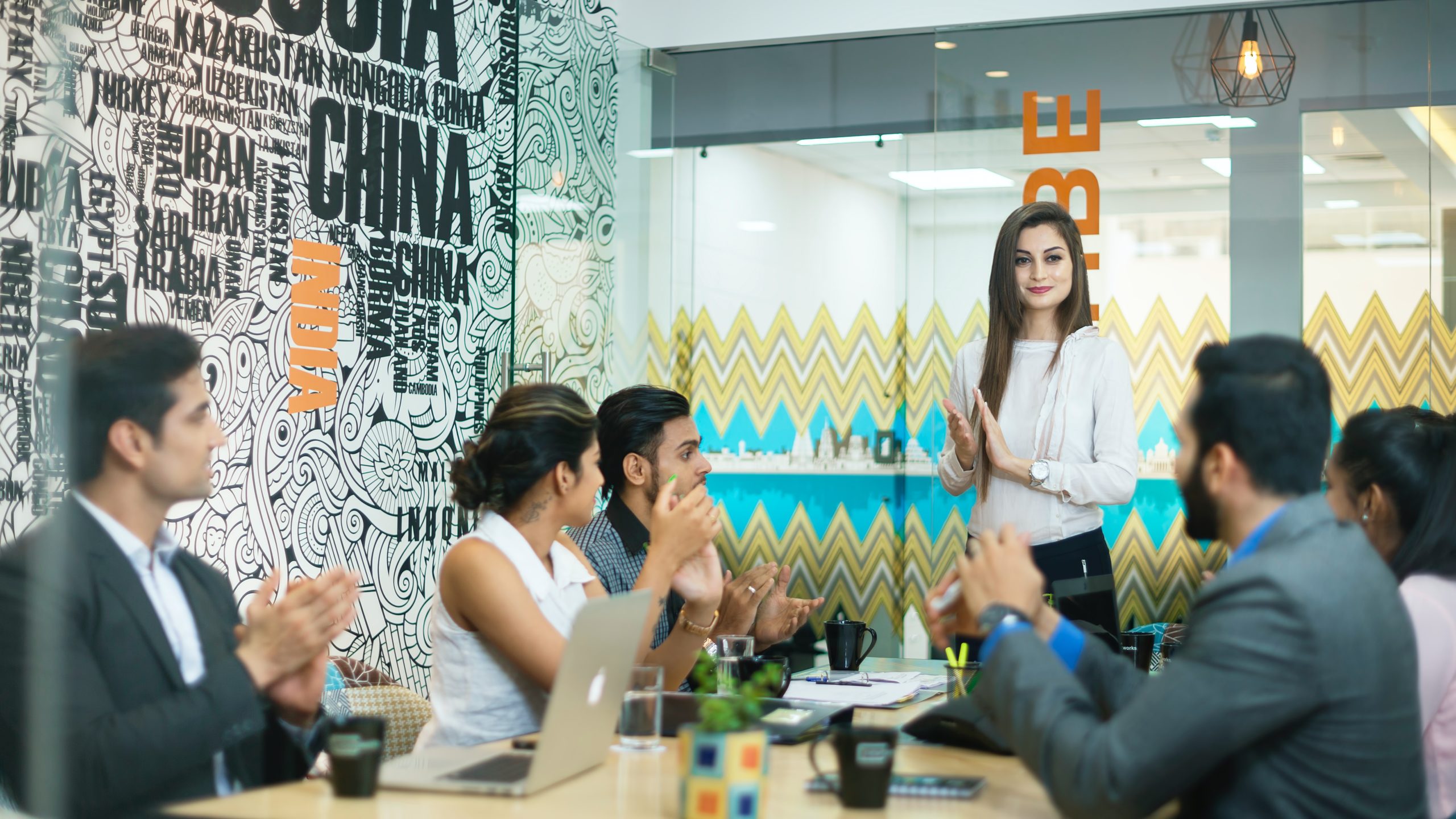 Blog
Essential aspects of successful leadership by Jinita Desai Chadha, flydocs
While growing up, it was always difficult for me to accept failure, but over the years I have realised that life is not about winning every time, failures are important as they shape your personality for the better. Being an introvert, who never travelled alone even 50 km from home, and spent two years abroad studying, has taught me many life lessons. My personality changed drastically. Today, I have become independent in all aspects and courageous too. What I have taken from those two years is that difficult situations should not demotivate us. Instead, have our learnings, and give our best to achieve our goals without expecting much and we will be rewarded sooner or later. In my opinion, learning can come from a child too, but to acquire that, we must be open-minded.
Not to anyone's surprise, my life partner is my biggest motivation. Other than that, having a passion for learning new things keeps me motivated. Accepting challenges and turning them into opportunities is something I love, and this has boosted my self-confidence to the next level. Empathy, kindness, and respect are important factors for me when I talk about the workplace, and I do practice them in my personal life too. When I am not working, I love spending time with my family, roaming around and tasting a variety of cuisines. I love exploring cultures as well. When I have a hectic day at work, good and tasty food takes all the stress away. I am a huge fan of art and have a lot of collectables as well, so being at an art exhibition is also where I like to spend my time at.
Essential aspects of successful leadership by Jinita Desai Chadha, Project Lead, Technical Services, flydocs:
I watch and read a lot of stories of successful leaders, especially women leaders, and have always been inspired to be one. One common learning is that if you take care of your people, they will take care of you. I always wanted to manage a team, take responsibility, and become a leader but never knew how. Jumping from an Engineer to a Project Lead has allowed me to explore my capabilities as a leader.
From dreaming of becoming a leader to becoming one, I have learnt a lot while walking on this path. In my opinion, purpose, integrity, communication, and resilience are pillars of successful leadership. In addition, the art of empowering others is something that a leader must learn. As a Project Lead, what is most satisfying is that my team members can communicate with me freely and ask for career advice because they know that their views will be heard and considered.
Have a purpose and vision
It is crucial to know why you are doing what you are doing. Present and future goals will drive your journey.
Integrity
A team is inspired by a leader who has high ethical standards and strong moral principles. Do the right things even when no one is looking.
1. Never stop learning new things
As a leader, we must continually seek knowledge to grow, and acquire new skills. This not only helps us to lead better, but it also helps us improve our level of performance. Learning is a continuous process. No one is perfect and at times you need to learn, unlearn, and relearn things. There's a famous saying by J. F. Kennedy "Leadership and learning are indispensable to each other."
2. Communication is key
You must give people a platform to share their views because everybody has different skill sets and different talents. When we work in a team, it's not me or I, it's us and that comes when you encourage this kind of environment within the team. As leaders, we need to make that extra effort to make our colleagues feel comfortable.
When working in a team, all the team members must be aligned to common as well as individual goals, which can be done only through healthy communication. Even when any blockers are being faced by my team, they are shared and communicated to find a solution. Talking about a problem will lead to a solution and talking about achievements will lead to encouragement. So, in either case, it's a win-win situation. Many times, communication gaps do affect the success ratio of many projects adversely, especially when we're working remotely. So now, efficient communication has become the need of the hour.
3. Always ask for feedback and learn from it
Feedback is important because if we don't receive feedback, we don't know where we are lagging. It is important to know how our customers feel about our service and as a leader, it is equally important for me to know how the team members feel about the leadership approach. There is always a scope for improvement in anything we do, and feedback tells us what is working out well and what is not.
4. Critical thinking will lead to improved quality and processes
Critically analysing things from time to time to understand the strengths, gaps, and challenges is good practice. We must continuously analyse what we do, and how we do it, and look at the possibilities for improvements.
5. Keep yourself connected with colleagues
It is important to know your team, and if possible, connect with members at a personal level. Every member has a distinct personality and dealing with every individual will require a different approach. Connecting at a human level makes both parties comfortable with each other, which helps in making the leader easily approachable, leading to a healthy work environment.
Overall, the greatest leadership lesson I've learnt is to be patient while listening to our customers as well as the team members. In addition, I always analyse a difficult situation with a calm mind. I believe that we can't deal with every situation in the same way, as every situation demands different kinds of reactions. If we react straight away, then we may be missing out on some great improvements. One should never fear while giving opinions. Whether they are considered or not, is secondary, but if we have a strong opinion about something, we must put it forward. And lastly, try to put the donkey last. My English teacher taught me once: "Put the donkey (I) last!" which applies to leaders to serve the customers and team members first before serving themselves.